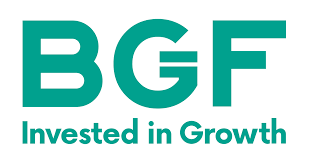 Makers, the London based provider of tech talent, has raised £7 million in a funding round led by BGF alongside existing investors Forward Partners and Educapital.
With this investment Makers will offer a wider variety of tech bootcamp and apprenticeship courses over the next three years. These will open up 5,000 opportunities in tech for people who would not otherwise have had access and provide Makers' clients with diverse talent across their tech teams.
Founded in 2012, Makers identifies high potential career switchers without a background in tech, trains them as software engineers and helps place them with leading companies. Since its founding, the company has trained more than 3,000 people to become software engineers, successfully placing candidates with global brands including Google and Deloitte Digital.
As part of its mission, Makers is committed to championing diversity in tech. In addition to free apprenticeship programmes for students, 30% of places on its Bootcamp courses are taken as full scholarships, 40% of students are women (double the UK tech industry average) and 40% are from underrepresented ethnic backgrounds.
Led by BGF's London-based investor Rahul Satsangi, this investment will help Makers expand its course portfolio, increasing the supply of highly trained and diverse candidates to address the significant labour gap in the UK technology industry.
Claudia Harris OBE, CEO of Makers (pictured), commented: "Ten years ago, Makers launched the first European Coding Bootcamp and five years later we continued to innovate, becoming early providers of software engineering apprenticeships. Now, with this investment, we will expand our offer across more technical disciplines, increasing the opportunity for people to switch careers into tech and enabling employers to fulfil all of their tech talent needs.
"We are driven by a vision of a tech industry that represents society and where people from all backgrounds can find work that they love. Tech shapes every aspect of our lives but is disproportionately run by people from a narrow segment of society. That needs to change. That's why we recruit students from all backgrounds and from the day we were founded 10 years ago we have never focused on qualifications, just potential.
"We are incredibly grateful to our existing investors Forward Partners and Educapital for their continued support – and we are delighted to be working with BGF now as we take another step towards fulfilling our vision. From our early meetings it was clear that BGF's investment team share our values and we are pleased to have their support during our next chapter."
Rahul Satsangi, Investor at BGF, remarked: "Makers represents a unique and exciting opportunity to invest in a fast-growing mission-led business making a real difference promoting diversity in the tech sector. We are looking forward to working with Claudia and her dedicated senior leadership team to help drive the business forward in its next exciting stage of growth."