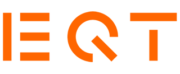 BPEA EQT to acquire a majority stake in Indira IVF, the largest provider of fertility services in India and top five globally in terms of annual IVF cycles, having facilitated 125,000 successful pregnancies to date
India is one of the fastest growing markets globally for Assisted Reproductive Technology  services due to its large addressable population, rising education levels and marriage age, declining fertility rates, and low market penetration
BPEA EQT will invest in Indira IVF's R&D capabilities and technology, while further broadening its footprint across India and exploring expansion into neighboring markets, making fertility services and reproductive health more accessible to couples
EQT is pleased to announce that BPEA Private Equity Fund VIII ("BPEA EQT") has agreed to acquire a control stake in Indira IVF (the "Company"), from TA Associates and the Company's founders, Dr. Ajay Murdia, Dr. Kshitiz Murdia, and Dr. Nitiz Murdia, who will retain a significant minority stake and continue to lead the Company.
Indira IVF was founded by Dr. Ajay Murdia in 1988 and has since then scaled from a single clinic to a nation-wide network spanning 116 centers across 20 states in India. Today, the Company is the market leader within Assisted Reproductive Technology services in India and completes approximately 40,000 IVF cycles annually, making it the largest player in India and amongst top five players globally. To date, Indira IVF has successfully supported over 125,000 couples in their journey towards achieving pregnancy.
India is one of the fastest growing markets globally for Assisted Reproductive Technology services and significantly underpenetrated compared to more developed markets. Infertility rates in India are estimated to be around 15 percent and they are expected to rise, driven by lifestyle changes, such as poor diets, stress levels and pollution. Today, India completes around 300,000 IVF cycles annually, and over the next decade, the number of cycles done across the country is expected to grow around 15 percent at a compound annual growth rate. This trend is supported by the rising awareness about infertility treatments, growing middle class, declining fertility rates, and increasing marriage age.
Ashish Agrawal, Partner at BPEA EQT, commented, "Fertility services and reproductive health is a large and fast-growing opportunity in India and Indira IVF is a pioneer in this space. We are truly impressed by its scalable and repeatable model with best-in-class medical infrastructure and technology systems that have the ability to help realize the dreams of couples who want to become parents. We see strong potential in further expanding India IVF's presence across India and entering adjacent markets, while continuing to invest in its R&D capabilities and technology, drawing on EQT's in-house expertise within healthcare and digitalization."
Dr. Kshitiz Murdia, CEO of Indira IVF, commented, "Partnership with BPEA EQT is the beginning of a new phase of sustainable growth for Indira IVF. Starting from a single clinic in Udaipur to becoming the largest provider of Assisted Reproductive Technology services in India today, Indira IVF's journey has been a remarkable success story. The ART sector in India is at an exciting stage of development and we are lucky to have a great company, partners, and colleagues to lead the growth of this segment. BPEA EQT is one of the largest healthcare investors globally and has a deep understanding of the IVF sector. We, at Indira IVF, are on a mission to provide world class IVF services to more couples with best-in-class clinical outcomes. I am delighted to have a like-minded partner in BPEA EQT who shares our purpose and we are ready to scale the Indira IVF platform to the next level."
Jimmy Mahtani, Partner and Co-Head of BPEA EQT India, concluded, "This investment aligns with EQT's commitment to investing in companies that address critical societal needs and have the potential to impact people's lives for the better. Under the stewardship of the founding Murdia family and the management team, Indira IVF has scaled to become a leader that has helped more than a hundred thousand couples achieve parenthood. We couldn't be prouder to support such an important mission and we look forward to partnering with Indira IVF and the Murdia family on its next stage of growth."
BPEA EQT was advised by JSA (legal), Lincoln International, Price Waterhouse & Co LLP (transaction and tax, operational DD), Deloitte (financial and tax DD, structuring, ESG), and Awelin (digital). The selling shareholders were advised by Goldman Sachs and J.P. Morgan.
With this transaction, BPEA Private Equity Fund VIII is expected to be 35-40 percent invested (including closed and/or signed investments, announced public offers, if applicable, and less any expected syndication).
Contact
EQT Press Office, press@eqtpartners.com
About BPEA EQT
BPEA EQT is part of EQT, a purpose-driven global investment organization in active ownership strategies. BPEA EQT combines the private equity teams from Baring Private Equity Asia (BPEA) and EQT Asia, creating a comprehensive Asian private equity presence with local teams in eight cities across the region, a 25-year heritage, and more than USD 25 billion of capital deployed since inception. In addition to BPEA EQT, EQT's strategies in the region include EQT Infrastructure and the real estate division EQT Exeter.
More info: www.eqtgroup.com/private-capital/bpea-eqt
Follow EQT on LinkedIn, Twitter, YouTube and Instagram
About Indira IVF
Indira IVF is India's largest fertility chain expert with 115+ centers across the country. We are supported by a passionate workforce of 2700+ professionals and 250+ IVF specialists. Indira IVF has helped more than 1,25,000 couples battle their infertility issues and successfully get pregnant through IVF. We are a technology-first company and have invested in several technologies such as RI witness technology, closed working chambers technology, artificial intelligence (AI), microfluidics, and more. It is by means of empathy and meticulous standardization processes that we have been able to attain industry leading success rate, making Indira IVF the most preferred fertility chain of hospitals in the country.
More info: www.indiraivf.com 
Follow Indira IVF on LinkedIn, Twitter, YouTube and Instagram