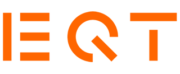 EQT is pleased to announce that the BPEA V Fund ("BPEA EQT") has agreed to sell Bushu Pharmaceuticals ("Bushu" or the "Company") to KKR.
Founded in 1998, Bushu is a leading pharmaceutical CDMO (Contract Development and Manufacturing Organization) and manufacturer of high-quality pharmaceutical and medical devices with advanced quality control and supply chain management support.
Headquartered in Kawagoe, Japan and with four manufacturing facilities across the country, Bushu serves both domestic and multinational pharmaceutical customers with manufacturing and packaging processes for a large variety of solid dosage products, injectables and filled vials, as well as clinical trial supplies. The Company has a wide range of loyal customers in the Japanese pharmaceutical market, well known for its high-quality standards, andit enjoys increasing outsourcing demand from Japanese and foreign pharmaceutical companies.
Since it was acquired by BPEA EQT (formerly BPEA) in December 2014, Bushu has solidified its capabilities to serve its growing customer base of global pharmaceutical companies. BPEA EQT supported the launch of the Company's "Gateway-to-Asia" strategy, which allows international pharma companies to import bulk products into Japan for quality inspection, labeling, packaging, and distribution both within Japan and across other markets in Asia.
In 2022, Bushu acquired a factory from Sanwa Kagaku Kenkyusho with the capacity to handle contracts from both major domestic and foreign pharmaceutical manufacturers. Under BPEA EQT's tenure, Bushu's employee base has nearly doubled to a total of around 1,600. Additionally, the Company's net revenue has grown by approximately 70 percent and its EBITDA increased by 50 percent.
Tadashi Maruoka, Partner within BPEA EQT's Investment Advisory team, commented "We are proud of Bushu Pharmaceuticals' development journey over our investment period. The company has grown to become one of the leading CDMOs in Japan today. We would like to thank Bushu's Chairman of the Board Mr. Wes Wheeler and the highly esteemed management team led by CEO Mr. Tetsuichi Okada, President and COO Mr. Tadao Takano, CFO and CHRO Mr. Tetsuya Morikawa and all its employees for their hard work, collaboration and achievements".
Tadao Takano, President and COO of Bushu Pharmaceuticals, commented "Over the past years, Bushu not only achieved impressive growth but also built a solid foundation to meet the rapidly growing demand as a CDMO and to play a greater role in the stable supply of pharmaceutical products throughout Japan and Asian countries. On behalf of the Bushu management team and all employees, I would like to thank BPEA EQT for its constructive and supportive partnership, which our whole team truly enjoyed."
The transaction is subject to customary conditions and approvals and is expected to close in Q1 2023.
JP Morgan acted as exclusive financial advisor to BPEA EQT on the transaction.
Contact
Global: EQT Press Office, press@eqtpartners.com, +46 8 506 55 334
Japan: Kekst CNC, eqt.japan@kekstcnc.com, +81 3 5156 0187