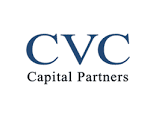 600 branches and distribution centres change ownership in a GBP 740 million (in EUR 850 million) transaction from the French manufacturer of building materials Compagnie de Saint-Gobain SA to STARK Group A/S, which is headquartered in Copenhagen and has operations in the Nordics, Germany, and Austria. The Group is a European leader in retail and distribution of heavy building materials to professional craftsmen.
Saint-Gobain has chosen STARK Group in a competitive process as the best future owner of the British retailer and distributor of building materials from 1836, which since the year 2000 has been owned by Saint-Gobain.
The parties have signed an agreement that will see STARK Group acquire and operate Saint-Gobain Building Distribution Ltd, which includes Jewson the general builders' merchant, strong local brands Gibbs & Dandy and JP Corry in Northern Ireland, the specialist brands Jewson Civil Frazer and Minster, as well as International Timber.
The transaction is based on an enterprise value of GBP 740 million (in EUR around 850 million). The acquired business is expected to generate net sales of around GBP 2.3 billion (in EUR 2.7 billion) in 2022.
STARK Group is among Europe's fastest-growing retailers and distributors of building materials, achieving annual pro forma net sales of around EUR 9 billion (in GBP 7.75 billion), including the British acquisition.
In 2019, STARK Group acquired Saint-Gobain's German distribution business, including strong brands such as Raab Karcher, Melle Gallhöfer, Keramundo, and Muffenrohr. The German company has since doubled net sales through organic growth and acquisitions.
Group CEO Søren P. Olesen says: "We have a strategy that successfully focuses on professional craftsmen and the renovation and maintenance market, which this acquisition fits very well into. In 2019, we bought Saint-Gobain's German distribution business, and there are many similarities in this acquisition. We will do our utmost to develop, grow and invest behind the company making it the professional craftsmen's preferred choice in the UK. We have acquired a business with whom we can continue our growth journey.

We are on a strong growth trajectory, at the heart of which is being a good corporate citizen

Søren P. Olesen CEO, STARK Group
"Despite the current tough macro-economic environment, the fundamental drivers for the renovation and maintenance market in the UK with its large need for energy renovation in the coming decades are attractive. We are on a strong growth trajectory, at the heart of which is being a good corporate citizen, we value all of our existing employees and are proud of our contributions to bringing down emissions."
Focus on professional craftsmen and passion for sustainability
STARK Group went through a financial and strategic turnaround from 2016 to 2018, which set the company on its current path to growth. The company has since developed its business with the aim to make life simpler for professional craftsmen, offering better advice and services, as well as investing in the branch network and distribution centres. STARK Group is known for its employee engagement and customer satisfaction, both of which are among the best in the industry.
Sustainability is a key focus area for STARK Group. Across all of its markets, the Group explores and provides sustainable and innovative offerings, including its recycled wood 'Rewood' concept, as well as partnerships with suppliers and other partners. The Group has committed to the Science Based Targets initiative (SBTi) and is progressing well in bringing down emissions to zero by 2050 at the latest. STARK Group is rated among the top 1% of 75,000 companies rated on sustainability by EcoVadis. Earlier this year, the Group was awarded the prestigious Auditors' CSR Award 2022, together with Mærsk, for its reporting on sustainability.
The transaction is expected to close in the spring of 2023.