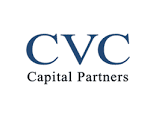 Deal gives Bruin access to billions in capital, plus a global network of resources from the partners
Bruin Sports Capital (Bruin), the privately held global investing, operating and holding company today announced a wide-ranging, long-term strategic partnership with renowned private equity firms CVC Capital Partners (CVC) and The Jordan Company (TJC), to build best-in-class sports and entertainment companies. The deal gives Bruin access to billions in capital, plus a global network of resources from the partners beginning with an initial combined investment for $600 million from CVC Fund VII and TJC's Resolute Fund IV.
"We are extremely proud to have the partnership and support of CVC Capital Partners and The Jordan Company, not only for what it says about our progress but also what it means for our businesses and future opportunities," said George Pyne. "To be able to say to a partner that on top of our track record and user-friendly model, we can tap into all the capital and global resources necessary to accelerate their business is quite powerful. This begins the next chapter for Bruin, on an even much bigger and more global scale."
Founded in 2015 by George Pyne, Bruin invests in, acquires, and builds leading-edge, global sports and entertainment companies. It supports owners and CEOs to achieve the full potential for their assets, bringing its resources and capabilities, backed by decades of experience in transforming businesses in a variety of sports and entertainment segments worldwide. The new partnership builds on this as Bruin can access the deep capital and resources of CVC, a leading global private equity firm with 24 offices around the globe and TJC, a US middle-market private equity firm with 37 years of experience managing funds invested in a wide range of industries.
Today, Bruin companies operate across five continents and engage billions of consumers. They include Deltatre, the industry leader in media technology products and services, On Location Experiences, a joint venture with the NFL to deliver premium sports and entertainment experiences and services to more than 1,000 events per year, Engine Shop, a leading sports and entertainment marketing agency that produces thousands of brand experiences annually, Soulsight, an award-winning brand strategy and design agency that leads product innovation for dozens of Fortune 100 brands and OverTier, which operates direct-to-consumer premium streaming services worldwide.
"George and his team have built an impressive franchise, and we are delighted to be partnering with them to invest in and develop high-growth, high-performing global sports and entertainment companies," said Chris Stadler, Managing Partner at CVC Capital Partners. "Our extensive European network and deep experience in sports, media, and entertainment ideally complement Bruin's impressive existing platform."
"We are excited to partner with George, an extremely talented leader with an exceptional track record of business transformation, that continues with Bruin Sports Capital," said Rich Caputo, Chief Executive Partner of The Jordan Company. "In a sector undergoing fundamental shifts to the way it does business, he and the team have demonstrated a unique ability to uncover potential and turn it into significant value. We are going to provide the full gamut of our resources to Bruin and the partnership, and we look forward to great things ahead."