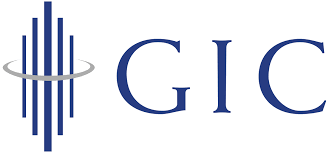 NEW YORK, NEW YORK (June 29, 2023) INDUS Realty Trust, Inc. (Nasdaq: INDT) ("INDUS" or the "Company"), a U.S. based industrial/logistics REIT, announced today the completion of the previously announced merger whereby affiliates of Centerbridge Partners, L.P. ("Centerbridge"), a global private investment firm with deep experience in real estate, and GIC, a global institutional investor, have acquired all of the outstanding shares of INDUS' common stock in an all-cash transaction valued at approximately $868 million. Additionally, a wholly owned subsidiary of the Abu Dhabi Investment Authority ("ADIA") will act as a strategic investor alongside Centerbridge in the ownership of INDUS post-closing.
"We are excited to have closed this transaction and look forward to the Company's next phase under Centerbridge, GIC and ADIA's ownership," said Michael Gamzon, President and CEO of INDUS.  "We are pleased to deliver significant value to our stockholders and are grateful for their support over the years. I would like to thank all of our employees for their commitment to our Company and efforts to build our high-quality portfolio and platform.  This transaction is an incredible validation of their efforts."
"GIC is pleased to complete the acquisition of INDUS and support their continued growth with our multi-asset experience, long-term view, and global footprint alongside our strategic partner, Centerbridge. GIC upholds confidence in both the long-term stability of the US industrial sector and INDUS' role as a strong asset in our growing portfolio," said Adam Gallistel, Head of Americas Real Estate, GIC.
Commenting on the announced acquisition, Billy Rahm, Global Head of Real Estate at Centerbridge said, "We are excited to partner with ADIA and GIC to continue to grow the business both organically and through acquisitions. We remain confident in the long-term, secular thesis supporting investment in industrial real estate. The INDUS portfolio represents a compelling example of that thesis."
Mohamed Al Qubaisi, Executive Director of the Real Estate Department at ADIA, said, "INDUS has built a portfolio of high-quality industrial assets and is well placed to capitalise on future opportunities. We look forward to supporting the company as it embarks on its next phase of growth."
As a result of the completion of the transaction, INDUS' common stock will no longer trade on Nasdaq and will be delisted.