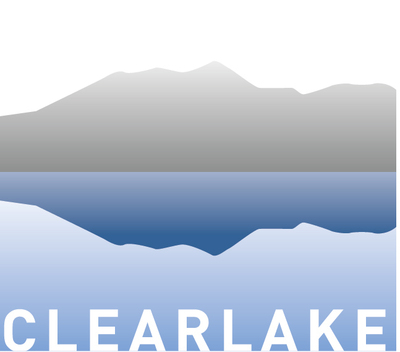 Transaction builds on firm's end-to-end wealth solutions software platform, adds investor communications and proxy solutions
New York, NY – March 1, 2023 – BetaNXT, a provider of wealth management infrastructure software with real-time data capabilities and an enhanced advisor experience, today announced that certain affiliates of BetaNXT have acquired Mediant Communications ("Mediant"), a provider of investor communications technology and technology-enabled solutions to banks, brokers, corporations, funds, and investment managers. The acquisition augments BetaNXT's suite of wealth management solutions, expanding BetaNXT into investor communications through Mediant's digital-forward communications capabilities, industry experience and reliability.
"Adding Mediant to the BetaNXT platform enhances our ability to be a trusted partner for companies looking to integrate communications into their wealth management platforms. We are now able to offer an additional functionality that will benefit our clients and allow their operations to be more connected," said Stephen C. Daffron, BetaNXT Chairman and Chief Executive Officer.
Backed by Clearlake Capital and Motive Partners, BetaNXT brings together proven wealth management solutions – Beta, Maxit, and now Mediant – into a single, integrated platform. The BetaNXT approach to improving the advisor experience combines intelligent, user-centric technology with notable industry perspective, and a robust partner network. With an operating history of over 40 years, the firm supports more than 50 million retail accounts, has more than $6 trillion of assets on the platform, and processes more than 35 million securities-related transactions daily.
"BetaNXT's culture, vision, and client base made the combination an intriguing opportunity for Mediant's next phase of growth. We look forward to working alongside the BetaNXT team to grow our combined company together and better serve our clients," stated Arthur Rosenzweig, Mediant Communications CEO.
BetaNXT will incorporate Mediant's technology to digitize and incorporate the investor communications process into its broader suite of software solutions, which includes real-time data capabilities, cost basis and tax reporting solutions, and front, middle and back-office applications. The integration will result in a more complete, holistic solution for wealth management firms, allowing for additional cost savings and a more streamlined communications process that will benefit investors.
"We are focused on providing critical data connections for our clients, with visibility into the source and destination of all data that flows through our wealth solutions," said Tim Rutka,
President of Beta by BetaNXT.  "Incorporating Mediant's capabilities will provide tremendous value to our mutual client networks."
BetaNXT was advised by Sidley Austin LLP. Mediant was advised by Ardea Partners LP and Morgan, Lewis & Bocklus LLP.
About BetaNXT
BetaNXT powers the future of connected wealth management infrastructure software, leveraging real-time data capabilities to enhance the wealth advisor experience. Combining industry expertise with the power of our proven Beta, Maxit, and Mediant businesses, we are focused on solving our customers most demanding integration challenges with flexible, efficient, connected solutions that anticipate their changing needs. Our comprehensive approach reduces enterprise cost, streamlines operations processes, increases advisor productivity, and enhances the investor experience. Together with BetaNXT, wealth management firms are transforming their platforms into differentiating assets that enable enterprise scale and stimulate commercial growth. For more information visit www.betanxt.com.
About Mediant Communications
Mediant, an Argentum Portfolio Company, delivers investor communications solutions to banks, brokers, corporate issuers, and funds. Our solutions are driven by leading technology and strict compliance with industry regulations, which allows clients to balance innovation with requirements. We enable banks and brokers to effectively manage all potential touchpoints within the investor communications lifecycle—from proxy statements and prospectuses to voluntary corporate actions. We provide corporate issuers with turnkey proxy processing, and we empower mutual funds, REITs and insurance companies with a full-service, end-to-end proxy solution.
About Clearlake
Clearlake Capital Group, L.P. is an investment firm founded in 2006 operating integrated businesses across private equity, credit, and other related strategies. With a sector-focused approach, the firm seeks to partner with management teams by providing patient, long-term capital to businesses that can benefit from Clearlake's operational improvement approach, O.P.S.®. The firm's core target sectors are technology, industrials, and consumer. Clearlake currently has over $70 billion of assets under management, and its senior investment principals have led or co-led over 400 investments. The firm is headquartered in Santa Monica, CA with affiliates in Dallas, TX, London, UK and Dublin, Ireland. More information is available at www.clearlake.com and on Twitter @Clearlake.
About Motive
Motive Partners is a specialist private equity firm with offices in New York City and London, focusing on growth equity and buyout investments in technology-enabled financial and business services companies based in North America and Europe and serving five primary subsectors: Banking & Payments, Capital Markets, Data & Analytics, Investment Management and Insurance. Motive Partners brings differentiated expertise, connectivity, and capabilities to create long-term value in financial technology companies through its integrated I-O-I approach, combining Investors, Operators and Innovators as it seeks to create value within the portfolio. More information on Motive Partners can be found at www.motivepartners.com.
U.S. Media Relations
For news media only, contact:
For BetaNXT
Laura Barger                                                                         Justin Meise                                     
BetaNXT                                                                                 Buttonwood Communications Group
+1 646-706-5802                                                                    +1-914-319-0339
laura.barger@betanxt.com                                                     jmeise@buttonwoodpr.com
For Mediant
Robin Brown                                                                      Dana Taormina Cleary
Mediant                                                                                   JConnelly
+1-917-697-2122                                                                    +1-973-647-4626
rbrown@mediant.com                                                            dtaormina@jconnelly.com
For Clearlake
Jennifer Hurson
Clearlake Capital Group Media Contact – Lambert
+1 845-507-0571
For Motive Partners
Sam Tidswell-Norrish
Motive Partners
+44 7855 910178