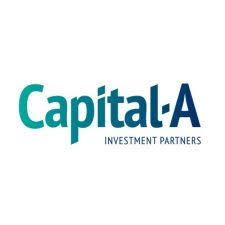 On the 9th of December, a group of investors led by Capital A acquired Hampden Insurance Group B.V. (HIG) from Hampden Holdings Ltd. Maas Lloyd, a non-life insurance company, falls under the Hampden Insurance Group. With this acquisition, Maas Lloyd strengthens its position as a nationwide insurance company with a focus on MGA's and run-off business. The CEO of Maas Lloyd, Elbert-jan Offereins, said the following: "The acquisition of HIG by the consortium fits perfectly with our long-term (growth) ambitions. By bundling our forces, we can strengthen our position in the market and serve our clients in a better manner going forward. Through this acquisition, Maas Lloyd fall back into Dutch hands, which is the first time since its inception in 1984". The investors of the consortium have acquired 100% of the outstanding shares of HIG. The name Hampden Insurance Group shall be changed to Halcyon Insurance Group going forward and shall remain active as a holding company for Maas Lloyd and other daughter companies.
The consortium is led by Capital A, an investment company active in the Netherlands. Friso Janmaat, the managing partner of Capital A, said the following on the transaction: "Acquiring an insurance company has been on our wish list for a long time. We believe in the strategy that HIG has and trust that they can expand their current activities in the Dutch non-life insurance market with our help."
HIG will continue to operate with the same workforce, which means that no changes will take place with regards to the main points of contact for business.
Maas Lloyd
N.V. Schadeverzekeringsmaatschappij Maas Lloyd is a non-life insurance company that has been offering run-off services since 2002 and started up business as an active commercial insurer since 2019. Maas Lloyd does so focused on SME companies and private individuals, mainly through MGA's.
Capital A
Capital A is one of the most established private equity investors in the Netherlands, with a focus on investing in fast (both autonomous and acquisitive) growing companies. Originally started at ABN AMRO in the 1980's as an investment fund focused on SMEs, Capital A continued independently in 2018 with support from investors such as ABN AMRO, Five Arrows, Alpinvest, Bregal, LGT, entrepreneurs of former portfolio companies and the Capital A team itself. From offices in Amsterdam and Antwerp, Capital A manages approximately EUR 1 billion in assets under management and has a portfolio of more than 30 growth companies that are predominantly active in Europe.