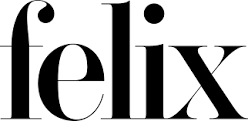 Transforming insurance, a hundreds-year old industry
At Felix, our core thesis is that digital technologies are shaping consumer lifestyles, giving rise to a new generation of loved and trusted brands and platforms that offer a better customer experience (and the enabling software that helps companies do this). While these changes are deeply evident in the way we now discover and buy products (see Farfetch, Goop, Mejuri, HighSnobiety, etc.), eat (see Deliveroo, HungryPanda, Frichti etc.), travel and get around (see Heetch, Dott, VanMoof etc.), and improve wellness & fitness (see Peloton, Urban, Unmind etc.) it's becoming increasingly obvious that consumers also want this from one of the most important parts of their life — their personal finances.
For the past few years, we've proactively started deep-diving into the consumer finance and insurance sectors, building our conviction in the opportunity to create a modern, better insurance brand and customer proposition. The market presents an exciting opportunity — large in size, a necessary purchase, dominated by legacy practices and almost entirely lacking in customer love. In fact, the industry has one of the lowest average Net Promoter Scores and customer churn has been growing.
However, it's not an easy industry to disrupt, and transforming it requires founders that are passionate to change the standard ways of working, able to navigate the regulatory and operational complexity of the industry, and deliver product innovation and a truly better customer experience. We believe we have found such a company in France with Leocare, and are excited to share our investment as we lead their Series A!
Leocare, a team on a mission
Leocare's founders Christophe and Noureddine started the company with the mission to provide "services to protect all the most important moments in your life" offering insurance for your car, home, smartphone, motorbike (and soon other areas too). They built a digital platform where consumers can easily buy, customise and manage their personal insurance — all from their mobile app. The founders have the ambition for Leocare to become a new type of insurance, not only providing comprehensive coverage but also superior service and ease of use, and over time providing preventative assistance and becoming a highly trusted brand.
We first met Christophe and Noureddine over a year ago and have been consistently impressed by their passion and focus (some would even say obsession) with creating a great customer experience and clear product vision. Despite — or perhaps because — neither of the founders come from an insurance background, they were able to tackle the problem with a fresh pair of eyes. Tired of the lengthy process they've experienced themselves in getting an accurate quote for insurance, and the "black box" nature of the pricing, they built one of easiest and more seamless customer experiences with 4 steps to a quote and a live, dynamic pricing calculator that shows potential customers exactly what goes into it. Customers can manage all their insurance policies from the same app and easily make changes or updates to their policies (for example, if they've moved to a new house, or had a baby, or to pause or cancel a policy) as well as purchase additional policies
Building customer love, through product & service obsession
Being mobile-first isn't just a gimmick, but is actually one of the keys to Leocare creating a service that customers love. While most other insurance providers fervently hope customers never contact them, Leocare makes it as easy as possible for customers to get ongoing support, from providing thoughtful reminders and notifications in the app (for example, the company updated its customers on changing confinement rules in their location during the recent Coronavirus lockdowns), to personalised driving suggestions for car owners. Customers can also chat with customer support in the app and file claims digitally, without traditionally lengthy paperwork. As a result, instead of the industry standard of engaging with customers once a year, Leocare's customers often interact with their insurer monthly, deepening their sense of loyalty.
And this approach of simplicity, transparency, flexibility (as the insurance is charged as a monthly subscription), and superior customer service is clearly resonating well with consumers! To date, the Leocare app has been downloaded 160k times and is trending on the French app store, growing 40% month over month and having now reached over 10,000 French households. Impressively, the company continues to earn its customer love and loyalty with increasing customers choosing to buy a second or even third policy line from Leocare.
Christophe and Noureddine won't rest on their laurels though. They have an ambitious plan to continue improving and evolving their product and service. The roadmap includes exciting plans such as:
Developing a bot to automate and facilitate the management of claims, and keep Leocare customers informed in real-time of the processing of their claims, via push notifications and a dedicated timeline in the app
TakeCare — a brand new road safety service for car insurance customers
An in-app marketplace to connect customers with licensed and vetted professionals to help with home and car maintenance and repair
Where most insurers hardly know their customers at all, Leocare is building its brand on the trust of customers who love the service and winning that customer love by putting them first. We are thrilled to be partnering with the team today (alongside our friends at Ventech and Daphni) and look forward to the journey ahead!