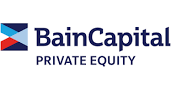 FLORENCE, Italy – 25th July 2023 – Real estate investor and fund manager Cromwell Property Group and Bain Capital Special Situations, a leading global special situations investor with experience supporting differentiated real estate platforms, have acquired a new plot of land for development of two modern grade A logistics warehouses in the greater Florence area, adding to their growing portfolio in Italy.
Part of a series of planned developments by the two firms, this latest acquisition confirms their conviction in the Italian logistics market and their intention to continue taking advantage of the shortage in supply of logistics assets across Italy.
Designed to meet all modern grade A logistics standards, and with the flexibility to accommodate up to four occupiers, the two assets will be developed on a 155,000 square-meter plot of land in Lari, an industrial and logistics cluster strategically located along the motorway connecting Livorno commercial harbour and Florence (just 35 mins from the A1 tollgate). The area is an established logistics hub that is home to many well-known logistics operators, including Amazon, SDA Express Courier, Fercam, Ceva Logistics, STEF, Arco Spedizioni, DB Schenker, as well as international giants DSV, LIDL, DS Smith, Gucci, Fendi and Piaggio.
The site is a three-minute drive from a major junction with the Fi-Pi-Li motorway, a fast route crossing Tuscany that connects Florence, Livorno and Pisa, the main cities in the region. The catchment area is home to one million people within a 20-minute drive, increasing to two million within a 60-minute drive.
Cromwell has already received preliminary interest to lease more than three times the expected gross lettable area and expects to have most of the assets let by the start of construction in September 2023.
All future assets in the strategy will be developed to grade A logistics standards incorporating modern technical specifications and will target the LEED Gold certification. Innovative and alternative construction techniques and materials will be considered in order to lessen the environmental impact of construction and enable ongoing energy efficiency, carbon and cost savings.
Lorenzo Caroleo, Cromwell's Head of Italy said:
"This acquisition not only highlights our commitment to the logistics sector in Italy, but also demonstrates our commitment to ESG and willingness to invest across the country in locations where the assets and local submarkets align with our investment strategy. So far, we've acquired assets in northern, southern and now central Italy.
"With construction due to start in September, these warehouses will be ready to accept tenants in 2024 and we are already in discussions with several potential occupiers, keen to take advantage of the modern, efficient and flexible warehouse space we are providing.
"This is our second such acquisition in a few months, despite the macro uncertainty and challenging financing conditions, with more to come as we press ahead with our pipeline of opportunities and additional land plots to be developed in the near future."
Rafael Coste Campos, a Managing Director at Bain Capital Special Situations added:
"We like to invest in hard-to-access real estate sectors, underpinned by enduring secular trends that drive long-term demand. By partnering with Cromwell, with its experienced on-the-ground Italian team and in-house development capabilities, we have identified a deep dislocation between the supply of modern logistics facilities and the demand from occupiers across the region. We look forward to working with them on this mandate."