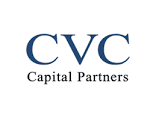 Senior team has fully reinvested to further company's mission to drive innovation in the legal marketplace
CVC Capital Partners ("CVC") today announced that funds managed by CVC will make a majority interest investment in UnitedLex, the pioneer of enterprise legal services for the world's leading corporations, law firms, and universities. The transaction is subject to customary regulatory approvals. The UnitedLex senior leadership team has fully reinvested in the transaction to further the company's mission to lead the revolution of the practice of law and legal services delivery and to drive innovation in the legal marketplace.
The investment represents one of the largest transactions to date with any legal services provider. It comes on the heels of UnitedLex closing deals worth $1.5 billion in total contract value over the last 18 months.
Founded in 2006, UnitedLex provides enterprise legal services to its clients, which include more than 25% of the Global Fortune 500, across 18 countries. UnitedLex's year-over-year growth has been purely organic, enabling a singularity of culture focused on delivering significant client value and providing its professionals a unique home to extend the current boundaries of client solutions through the "art of the possible." The company has created a one of a kind legal services platform: a consulting, technology, and resource solutions company; an international law firm constellation; and a law firm resource platform – all focused on the areas of contracts and commercial transactions, litigation, intellectual property, consulting, and compliance.
Daniel Reed, CEO of UnitedLex, said, "I am very pleased to welcome CVC as our partner in what marks an important milestone in UnitedLex's evolution. As Europe's largest private equity firm with current and past portfolio companies such as Breitling, AlixPartners, and Formula 1, CVC has the geographic reach, sector expertise, scale, and significant capital that will undoubtedly help us expand our technology development and provide clients with unique financial structuring as part of our industry-changing solutions."
Siddharth Patel, Senior Managing Director at CVC, commented, "UnitedLex has a multi-billion-dollar opportunity ahead of it, with legal services being one the few remaining verticals that is early in the penetration curve of technology, consulting, and solution delivery. UnitedLex continues to innovate with game-changing engagements with the world's leading companies. Now is the perfect time for us to provide significant capital to enhance its growth and scale, the beginnings of which we've already seen in its impressive financial performance, customer wins, and pipeline of opportunities."
Amit Soni, Managing Director at CVC, added, "We are excited to partner with UnitedLex and its excellent management team and to provide necessary capital to pursue both strategic acquisitions in a consolidating space, as well as transformational client wins. We have known the company for many years and have been impressed by its consistent track record of growth and ability to design and deliver unique solutions in the enterprise legal space."