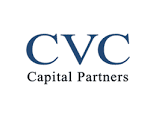 The refinancing of the existing debt facility allows CVC Credit Partners to support Sabio in its next stage of growth
CVC Credit Partners is pleased to announce that it has provided a unitranche loan and a dedicated acquisition facility to Sabio, a leading customer experience solutions provider and managed services business, backed by Horizon Capital.
Founded in 1998 and headquartered in the UK, Sabio is a global provider of customer engagement technology and managed services, to blue chip enterprise clients. Sabio helps brands optimise contact centre operational performance and improve the customer experience, structures and strategies. The business operates from 11 offices and employs just over 500 people. Sabio Group is backed by Horizon Capital who invested in 2016 and have supported the business's tripling in size over the past three years.
Simon Hitchcock, Managing Partner at Horizon, commented: "The refinancing in partnership with CVC Credit means that Sabio can continue its successful organic growth, underpinned by an experienced and supportive lender. Securing this significant new committed acquisition facility means we are able to accelerate the buy and build strategy and in the coming months we expect to complete a number of acquisitions from a strong pan European pipeline."
Jonathan Gale, CEO of Sabio Group said: "With Horizon and CVC backing the business, Sabio is ideally positioned to continue our growth strategy, building a strong footprint in primary European markets and adding technology and skills to our portfolio. This is an exciting move for Sabio and enables our ongoing strategy to bring the very latest in AI powered, self-service and channel agnostic customer engagement solutions to our fantastic, growing, client base."
Chris Fowler, Managing Director in CVC Credit Partners' European Private Debt business, added: "Sabio is a leading technology provider, which operates in a large and growing market driven by increasing investment in digital automation and analytics. Its loyal client base yields high renewal rates and reliable recurring revenues. With Horizon's backing, Sabio has grown strongly in recent years and we are now pleased to support the business on its next stage of development."