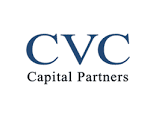 Deal marks the third occasion CVC Credit Partners have partnered with Sun European Partners
CVC Credit Partners is pleased to announce that its European Private Debt business has supported the buyout of WesCom Signal & Rescue ("WesCom") by an affiliate of Sun European Partners. CVC Credit will provide a senior term loan as well as facilities to support WesCom's expansion plans.
Founded in 1885, WesCom is the global leader in the design, manufacture and distribution of pyrotechnic rescue signalling devices. WesCom produces mission critical products which it sells through an extensive global network of over 1,000 ports across 70 countries.
Alex Wyndham at Sun European Partners, commented: "We are very pleased to have partnered with CVC Credit Partners again, we have worked with Neale and his team on multiple occasions before and their experience and knowledge have always added significant value, both prior to and throughout our periods of ownership."
Neale Broadhead, Head of European Private Debt in CVC Credit Partners' European Private Debt business, added: "WesCom is the clear leader in a stable market with embedded regulatory growth drivers and limited cyclicality. It provides high-quality and mission critical products to a loyal customer base and is run by an experienced management team. We have supported Sun European Partners in the past and look forward to working with them again as they look to accelerate growth at WesCom."