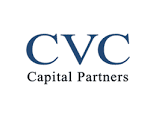 Funding will support the acquisition and will help finance the company's growth strategy
CVC Credit Partners ("CVC Credit") is pleased to announce that it has supported MML Capital Partners' ("MML") buyout of Arrow Business Communications ("Arrow"), from Growth Capital Partners. CVC Credit will provide a £70 million financing package including a senior term loan and a committed acquisition facility to support Arrow's growth strategy.
Founded in 1995, Arrow specialises in telephony, data, IT and energy solutions for businesses. The business has a loyal and diversified customer base of over 5,000 SMEs, operating across all industry sectors. Arrow is headquartered near Godalming, UK, has a further eight regional offices throughout the UK and employs 245 FTEs.
Luke Jones at MML Capital Partners, commented: "We are pleased to have chosen CVC Credit Partners as our partner for the future development of Arrow Business Communications. Their experience of buy and build programmes coupled with their ability to quickly get to grips with both the complexities of the business and our growth strategy for it, made the decision to partner with them an easy one."
Chris Fowler, Managing Director in CVC Credit Partners' European Private Debt business, added: "We are excited and confident to support Arrow Business Communications through its next stage of growth. This is a high quality, resilient and cash generative business, operating in a market with strong underlying growth drivers and a broad pipeline of prospective new clients. We are also very pleased to be partnering with MML again, who have a strong track record of buy and builds within the unified communications and IT managed services space."