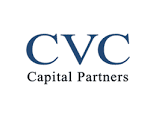 CVC Credit provides PEI Media with facilities to support its continued strategic development
14 Jun 2022
CVC Credit is pleased to announce that it has provided further debt facilities to PEI Media ("PEI"), the global provider of insight, market data and business conferences for alternative assets professionals. The new facilities include both senior and acquisition financing and will support the company's ongoing strategic development.
CVC Credit has supported PEI since 2018, when it financed Bridgepoint Development Capital's acquisition.
Founded in 2001 and headquartered in London, PEI provides alternative asset management professionals globally with news, analysis, data, marketing solutions, as well as must-attend events and conferences. In 2018, the business partnered with Bridgepoint Development Capital to further its growth ambitions and over the last four years has, significantly grown revenues and profits.
CVC, having supported Bridgepoint with the acquisition of PEI, was identified as the preferred lender and was able to quickly offer a solution tailored to the company's size and strategic position. The facilities provided have been designed to facilitate the company's next phase of growth and have factored in sustainability considerations through the inclusion of an ESG margin ratchet.
Simone Zacchi, Managing Director at CVC Credit, commented: "Since partnering with Bridgepoint, PEI Media has proven itself an innovative and resilient company, with the capability and drive to meet the needs of its fast-growing market. We look forward to continuing to support their ongoing development."
John Empson, Partner & Co-Head of Private Credit at CVC Credit, added: "Our approach, is to build trusted partnerships and to provide bespoke solutions. This allows us to develop deep long term relationships with experienced sponsors and management teams as they define and execute their strategies to deliver great performance and growth in the companies they manage and advise."