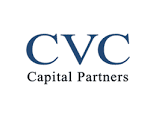 CVC Credit is pleased to announce that it has strengthened its partnership with Arrow Business Communications ("Arrow"), by providing incremental financing to support its acquisition of IT services provider Circle IT Limited ("Circle"). This is the eighth in a series of add-ons completed by Arrow and backed by CVC Credit.
CVC Credit has backed Arrow and its private equity sponsor, MML Capital Partners through its European Direct Lending Strategy since January 2020. Through this strategy CVC Credit focuses on lending to performing European medium and large companies, with a focus on the senior secured piece of the capital structure.
Arrow provides business critical telephony, data, IT and energy solutions to the public and private sectors. The business has a loyal and diversified customer base, operating across a wide range of industry sectors. The business has grown strongly in recent years through a combination of organic and acquisition-led growth.
Circle is a fast growing, one-stop-shop providing technical IT focused design, consultancy and implementation services to public sector and education players. Its customers include large Enterprise-scale public sector clients and midmarket private sector clients, with a focus in the Higher Education, Further Education and Local Government markets. Circle is the third add-on that Arrow has completed in recent months, following the acquisitions of Pescado and Aimes.
Andrew Davies, Partner and Co-Head of Private Credit at CVC Credit, commented: "CVC is delighted to continue to support Arrow's ambitious growth strategy. Circle's impressive growth, strong business model and long-term customer relationships, especially in education and the public sector, are an excellent fit with Arrow's existing businesses."
Amar Shanghavi, Investment Director at MML, noted: "This is a transformational acquisition as Circle is a high growth business of scale that has been able to unlock an exciting customer base through having market-leading expertise, particularly on the Microsoft stack. The combined business is now well-placed to continue to deliver strong growth. Thank you to CVC Credit Partners for their unwavering support of the business."