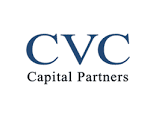 Debt facilities provided by CVC Credit have enabled five add-on transactions since 2019
CVC Credit is pleased to announce that it has further supported DMS Governance ("DMS") by providing incremental facilities for two add-on opportunities: MDO in August and Montlake in November. CVC Credit has supported DMS since 2019, when it acted as the sole lender for the MML Capital Partners led management buyout.
Founded in 2000, DMS is a global provider of governance, risk and compliance solutions to leading investment funds and managers with aggregate assets under management exceeding US$350 billion. The business operates three separate divisions; Fund Governance, Risk and Compliance, and European Fund Management Solutions, which provide high-quality professional services across a diverse range of investment fund structures and strategies.
Headquartered in Luxembourg, MDO is an independent fund service supplier focused on the provision of management company services. The business manages over 55 funds with AUM of over €31 billion. MontLake is an independent fund services provider headquartered in Dublin. The business specialises in the provision of on and off-platform management company services to European regulated funds. It has an AUM of more than €7 billion, comprising 76 funds managed by over 60 investment managers.
Derek Delaney, CEO of DMS Governance, commented: "The Montlake and MDO mergers are truly accretive to DMS' existing offering. They augment our product suite and expand our geographic footprint, as well as adding a fantastic new group of valued staff and clients. Our partners, MML and CVC have been integral in seeing these transactions through to fruition and we are grateful for their support and ongoing conviction in our growth strategy."
Chris Fowler, Managing Director in CVC Credit's European Private Credit business, added: "CVC Group has a broad track record of investing in the fund services space, through investments such as TMF Group in CVC Capital's Fund VII. This enabled us to validate the high quality of the DMS platform, team and market opportunity when providing the initial acquisition financing and subsequent follow-on capital to support their buy and build programme, which has included five add-on transactions under MML's ownership. We continue to see considerable value creation opportunities for Derek and his team and are pleased to continue to support them on their next phase of growth."