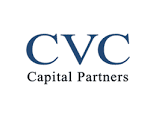 Incremental debt facilities provided by CVC Credit supported two acquisitions which will transform Markerstudy's product offering and customer base
CVC Credit is pleased to announce that it has further supported Markerstudy Group ("Markerstudy") by providing incremental facilities for the add-on acquisitions of Clegg Gifford Co Ltd ("Clegg Gifford"), a UK-based Lloyd's broker which provides personal and commercial insurance products; and, BGL Insurance ("BGLi") a digital-focused, personal lines insurance broker in the UK.
CVC Credit has supported Markerstudy since January 2021, when it financed Pollen Street Capital's and Qatar Insurance Corporation's investment in the business.
Founded in 2001, Markerstudy is one of the fastest growing general insurance players in the UK with close to six million policyholders, it is known for its investment in technology, underwriting expertise and sophisticated product development.
The acquisitions of Clegg Gifford and BGLi will help to grow Markerstudy's product offering and customer base, develop in-house insurance capacity, and provide access to the Lloyds market. By leveraging Clegg Gifford's strong reputation in the commercial space and BGLi's strong digital and data capabilities, Markerstudy will be able to provide a more enhanced service for its customers.
Chris Fowler, Partner in CVC Credit's Private Credit business, said: "We are delighted to continue to support Markerstudy and its sponsors in the latest phase of the business's acquisitive growth strategy. We are also pleased to enact CVC Credit's commitment to good ESG practices through the inclusion of a ratings-linked ESG margin ratchet as part of the financing arrangement, which will incentivise Markerstudy to continue to drive ESG standards across the business."
Michael England, Partner at Pollen Street Capital, said, "Markerstudy has sustained its successful buy and build track record with the acquisitions of BGLi and Clegg Gifford and it is well-positioned to scale further through M&A. It is great to have the continuing support of CVC Credit who, thanks to their existing knowledge of Markerstudy and broad experience of the insurance sector, were able to move swiftly to help ensure the seamless agreement of these transactions."