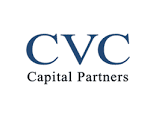 The debt facilities provided by CVC Credit supported a £200 million equity investment in Markerstudy Group
CVC Credit is pleased to announce that it has supported Pollen Street Capital's and Qatar Insurance Corporation's investment in leading UK insurance company, Markerstudy Group, with £85 million senior debt facilities. The business will use the investment to fund an organic and acquisition-led expansion programme to build on its rapid development over recent years, following its evolution into a Managing General Agent.
Founded in 2001, Markerstudy is the fifth largest motor insurance provider in the UK, one of the largest privately owned insurance groups, and the largest Managing General Agent in the UK. With over 1.8 million policyholders, it is known for its investment in technology, underwriting expertise and sophisticated product development.
Chris Fowler, Managing Director in CVC Credit's European Private Credit business, said: "We are pleased to support Pollen Street's and QIC's investment in Markerstudy. This is a growing and innovative business which operates in a stable market, driven by both consumer demand and regulatory trends. CVC Group is an experienced investor in the insurance sector, including current investments such as April and RAC in CVC Capital's portfolios. This broad understanding of the space was key when validating the quality of the business and underlying market drivers."
Michael England, Partner at Pollen Street, said, "We have been impressed throughout our time working with Markerstudy with their entrepreneurial attitude, track record of growth, and their ambitions for the future. We focus our investments on opportunities where we can work with management teams to build leaders in European financial services, driving growth through a combination of the strongest customer propositions, with data and technology led business models. The right lender is also important in a transaction such as this – we needed someone with experience of the industry, the complex regulatory environment, and the commercial drivers of success; in CVC Credit we are pleased to have found such a partner."