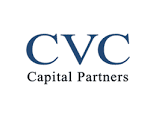 CVC Fund VIII and CDP Equity (CDP Group)'s investment will support Maticmind's ambitious growth strategy to become the leading Italian IT company focused on proprietary intelligence technologies and integrated solutions in networking, cybersecurity, datacentres, cloud solutions and IoT.
CVC Capital Partners Fund VIII ("CVC Fund VIII") and CDP Equìty, a company wholly owned by Cassa Depositi e Prestiti ("CDP"), are pleased to announce that they have signed a definitive agreement with Carmine Saladino, Chairman of Maticmind, and Fondo Italiano d'Investimento SGR to acquire 100% of Maticmind. Upon completion, CVC Fund VIII will own 70% of Maticmind, with CDP Equity and Carmine Saladino owning 15% each.
During the partnership with Fondo Italiano d'Investimento, Maticmind has grown rapidly by adding to its offering proprietary technologies in intelligence, cybersecurity, IoT and network engineering and reinforcing its system integration capabilities in digital workplace, datacentres and cloud solutions. The company's vision is driven by technological excellence and innovation, and it is committed to partnering with its clients to lead the digital transformation of the Italian public and private sector and to become the national champion of intelligence technologies.
Giorgio De Palma, Partner at CVC said: "We are thrilled to invest in Maticmind, a true innovator in the IT space that is playing a critical role in the digitalisation journey of Italy and in the development of a national hub for intelligence technologies." "We are delighted to partner on this investment with CDP Equity and Carmine Saladino, who will provide enormous support to the growth of the company especially in cyber technologies," added Andrea Peyracchia, Senior Managing Director at CVC.
Carmine Saladino, Chairman of Maticmind said "I would like to thank the Fondo Italiano d'Investimento team for the support and expertise proven over past years and it is a privilege to welcome CVC and CDP Equity as our investors, which represents a significant endorsement of the company we have built. We are very much looking forward to working with CVC and CDP Equity to transform the IT space in Italy and achieve our ambitious targets."
Pierpaolo Di Stefano, CDP Equity's Chief Executive Officer, said that "with the investment in Maticmind, we are pursuing our strategy aimed at implementing the guidelines of the CDP Group's 2022-2024 business plan which, for the digitisation pillar, has identified four areas of interest represented by development of connectivity infrastructure; support for the digitisation of businesses and the Public Administration and strengthening of digital security. The transaction is also consistent with the equity investment portfolio rotation principle. Finally, the Cdp Group, as an investor in the funds managed by FII, will benefit from the distribution of proceeds by FII in conjunction with the sale of its stake in Maticmind, which will be partially redeployed to fund the transaction."
Gianpaolo Di Dio, Senior Partner and Chief Investment Officer at Fondo Italiano d'Investimento said: "We are proud to have been a part of the growth journey of Carmine Saladino and Maticmind. The business has grown by 50% with revenue in excess of €400m and now Maticmind is now ready for the next step of growth with new shareholders." "In less than two years we have completed 6 acquisitions, and thanks to the effort of the entrepreneur and the entire management team the company is now well positioned in new technologies and value-added services, including cybersecurity and cloud solutions", added Aldo Di Bernardo, Senior Partner at Fondo Italiano d'Investimento.

We are thrilled to invest in Maticmind, a true innovator in the IT space that is playing a critical role in the digitalisation journey of Italy and in the development of a national hub for intelligence technologies.

Giorgio De Palma Partner at CVC
In parallel to the transaction, Maticmind has also announced the acquisition of a majority stake in SIO, an Italian leader in the cybersecurity market and intelligence technologies. Elio Cattaneo and SIO's co-founding partners will continue to own a minority stake in the company. Elio Cattaneo remains as CEO and Chairman of SIO and said: "I am satisfied with the performance achieved by SIO over the past 30 years thanks to its leading technologies and market position and I am excited to participate to such an ambitious project."