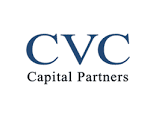 Company's appliance care plans protect 23 million appliances for 16 million customers across Europe and Australia
Domestic & General ("D&G"), the leading appliance care specialist, is pleased to announce that certain funds ("CVC Funds") advised by CVC Capital Partners ("CVC") have reached an agreement with Luxinva S.A., an entity ultimately wholly-owned by the Abu Dhabi Investment Authority ("ADIA"), for ADIA to acquire a circa 30% stake in D&G. CVC Funds will continue as D&G's majority shareholder via CVC Fund VII. The acquisition is expected to close by the end of 2019, subject to customary merger control and regulatory clearances.
D&G's appliance care plans protect individuals and families against the unexpected costs of appliance repairs and replacements. With a presence in 11 countries across Europe and Australia, D&G protects approximately 23 million appliances for approximately 16 million customers. It has a leading position in the UK and is present in 1 in 3 households.
Since CVC Funds' investment in 2013, D&G has grown annual revenues from £633m to £811m, expanded its operations across Europe, and is currently exploring further international opportunities. D&G has also invested significantly in enhancing its customer service, technology infrastructure and digital capabilities to support continued delivery of its ambitious growth plans.
David Tyler, Chairman of D&G said: "We are delighted to welcome a significant new investor to D&G. ADIA brings a wealth of investment experience from around the globe and has a strong reputation for supporting the growth of high quality companies such as D&G. With ADIA's investment alongside CVC Funds' ongoing commitment, we will have a new ownership structure underpinned by two stable and well-resourced global investors. It is a strong platform enabling us to focus on our growth plans in the UK and internationally. All of us at D&G look forward to working with them."