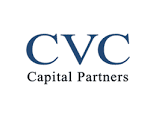 Dale Underwriting Partners ("Dale"), the trading name for Dale Managing Agency Limited's Lloyd's Syndicate 1729, has agreed a strategic partnership with CVC, a leading global private markets manager with €161 billion of assets under management. CVC funds will invest into Dale to provide the capital to replace the current third-party capital providers and support business growth, which will result in CVC funds acquiring a majority stake in the business.
Founded by Duncan Dale in 2014 and operating through Lloyd's Syndicate 1729, Dale is a specialist provider of insurance and reinsurance lines across six core classes. Dale is a high-quality business which has grown strongly over recent years and today controls more than $500 million of premiums underpinned by its leadership positions in its areas of focus, highly experienced team, prudent underwriting approach together with its entrepreneurial, agile, and performance-driven culture.
This investment will secure a large pool of long-term stable capital to fund Dale's growth, capitalising on the competitive global position of the Lloyd's market and the Dale team's expertise and strong position.
CVC funds have extensive prior experience of investing in and growing regulated financial services and insurance companies globally, including in the Lloyd's market through investments into Brit Insurance and RiverStone International. CVC funds, who will be making this investment from their Strategic Opportunities Fund, will support Duncan and his team's vision for the long-term strategic development of the business.
Duncan Dale, founder and Chief Executive of Dale, said, "We are excited to be partnering with CVC to back Dale's next phase of growth. We have an aligned vision on where we would like to take the business and believe they will be a great partner given their long-term investment horizon and approach to supporting us to create value."

We are excited to be partnering with CVC to back Dale's next phase of growth

Duncan DaleFounder and Chief Executive of Dale
Martin Iacoponi, Managing Director at CVC, said, "The specialty insurance and Lloyd's markets are attractive markets for patient capital investors like CVC funds and a focus for our financial services strategy. We have been impressed by Duncan and his team's approach in building a high-quality player over the last decade. We are very pleased to partner with the Dale team and look forward to supporting the business with CVC funds' capital and our experience to help them grow and develop further."
The transaction is subject to customary regulatory approvals and is expected to close in Q4 2023 or Q1 2024. Dale was advised by Macquarie Capital and Norton Rose Fulbright, and CVC were advised by Howden Tiger Capital Markets & Advisory, Aon Capital Advisory and Aon's Strategy and Technology Group, EY, Weil, and Bryan Cave Leighton Paisner.
About Dale Underwriting Partners
Dale Underwriting Partners is an independent, owner-managed underwriting business which began trading with effect from 1st January 2014 with the formation of Lloyd's Syndicate 1729. The syndicate underwrites Property (re)insurance, Casualty, Healthcare Liability, Specialty, Marine Reinsurance and Energy. Since then, the business has grown, and in 2021 it announced a new joint venture, Dale DUAL MGU Limited. In 2022, Dale was given authorization to establish its managing agency at Lloyd's, Dale Managing Agency Limited. For further information about Dale please visit: www.daleuw.com.
About CVC
CVC is a leading private equity and investment advisory firm with a network of 25 offices throughout EMEA, the Americas, and Asia, with approximately €161 billion of assets under management. CVC has six complementary strategies across private equity, secondaries and credit, for which CVC funds have secured commitments in excess of €200 billion from some of the world's leading institutional investors. Funds managed or advised by CVC are invested in over 125 companies worldwide, which have combined annual sales of approximately €130 billion and employ more than 450,000 people. For further information about CVC please visit: https://www.cvc.com/. Follow us on LinkedIn.
CVC funds are a leading investor in the Financial Services sector. Since 2008, the dedicated Financial Services team has been one of the most active on a global basis across many balance sheet and services companies, advising CVC funds to commit over €6 billion of equity with transactions completed across the financial services landscape, including banks & specialty finance, insurance, payments/fintech and wealth & asset management sectors. Insurance is a key focus for the team who have extensive experience across the insurance landscape, including CVC funds' current and former investments in: Brit Insurance, RiverStone International, Pension Insurance Corporation, Domestic & General, Ethniki, Fidelis, and April.
About CVC Strategic Opportunities
The CVC Strategic Opportunities platform was established in response to growing demand from large investors to be able to invest longer term in high-quality businesses. The platform provides partnership capital to make control, co-control, and minority investments in companies with a longer-term return profile and a secure capital structure. For further information about CVC Strategic Opportunities please visit: www.cvc.com/strategies/strategic-opportunities/.