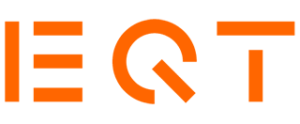 Direct ChassisLink Inc. ("DCLI"), acquired by EQT Infrastructure II in June 2016, is a leading provider of marine chassis and asset management services to the US intermodal industry. As a result of the acquisition, DCLI will own, lease or manage approximately 136,000 marine chassis, as well as approximately 80,000 domestic chassis, for a total chassis fleet of over 216,000. In addition, through its REZ-1 asset management platform, the company manages over 86,000 domestic intermodal containers for third parties.
After combining the businesses, customers will benefit from a single source for intermodal marine and domestic chassis leasing services through DCLI's expanded national footprint now encompassing all major ports and railway terminals in the US, and with the benefits of operating on the REZ-1 asset management platform.
"DCLI's operating expertise in chassis management creates a natural strategic fit with TRAC Intermodal's domestic fleet. We strongly believe in DCLI and are excited to support the management team through its growth. This acquisition in combination with DCLI and REZ-1 will create a unique intermodal infrastructure asset," says Erwin Thompson, Partner at EQT Partners and Investment Advisor to EQT Infrastructure.
The transaction is expected to close in early January 2018, subject to customary closing conditions.
Read the full DCLI press release or visit DCLI's website for more information.