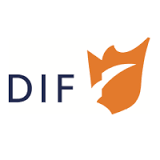 Schiphol, 1 July 2019 – DIF Infrastructure V ("DIF"), SL Capital Infrastructure II ("ASI") and Local Pensions Partnership Investments ("LPPI") are pleased to announce the signing of an agreement to acquire 100% of Elenia Lampö Oy ("Elenia Heat") from Elenia Oy.
Elenia Heat is the 9th largest district heating company in Finland. The company owns and operates 16 district heating networks across Finland with a total network length of 499km, via which it operates in 10 municipalities and serves approximately 85,000 end-customers. Elenia Heat also owns a gas distribution business, selling gas via 6 distribution networks. In addition, the company holds a 50% stake in Oriveden Aluelämpö Oy, a small district heating network in Central Finland in the city of Orivesi.
The consortium was advised by Jefferies as sole financial adviser.
About DIF
DIF is an independent infrastructure fund manager, with €5.6 billion of assets under management across seven closed- end infrastructure funds and several co-investment vehicles. DIF invests in greenfield and brownfield infrastructure assets located primarily in Europe, North America and Australasia through two complementary strategies:
DIF Infrastructure V targets equity investments in public-private partnerships (PPP/PFI/P3), concessions, regulated assets and renewable energy projects with long-term contracted or regulated income streams that generate stable and predictable cash flows.
DIF Core Infrastructure Fund I targets equity investments in small to mid-sized infrastructure assets and companies in the energy, transportation and telecom sectors with mid-term contracted income streams that generate stable and predictable cash flows.
DIF has over 125 professionals in nine offices, located in Amsterdam, Frankfurt, London, Luxembourg, Madrid, Paris, Santiago, Sydney and Toronto.
DIF contact:
Allard Ruijs
Partner
a.ruijs@dif.eu
About ASI
Aberdeen Standard Investments has over €4 billion of assets under management across direct economic and concession infrastructure. The Economic infrastructure funds' primary objective is to achieve long term, consistent returns by investing in brownfield core/core+ infrastructure assets in Europe. The fund's aim is to construct a balanced portfolio of high quality European infrastructure opportunities focussing on small to mid-market opportunities across the utilities, transport and energy sectors.
Aberdeen Standard Investments is a leading global asset manager dedicated to creating long-term value for our clients, and is a brand of the investment businesses of Aberdeen Asset Management and Standard Life Investments. With over 1,000 investment professionals we manage €643 billion (31/12/18) of assets worldwide. We have clients in 80 countries supported by 50 relationship offices. This ensures we are close to our clients and the markets in which they invest. We are high-conviction; long-term investors who believe teamwork and collaboration are the key to delivering repeatable, superior investment performance. We are resolute in our commitment to active asset management.
Standard Life Aberdeen plc is headquartered in Scotland. It has around 1.2 million shareholders and is listed on the London Stock Exchange. The Standard Life Aberdeen group was formed by the merger of Standard Life plc and Aberdeen Asset Management PLC on 14 August 2017.
About LPPI
Local Pensions Partnership Investments Ltd ("LPPI") is an FCA authorised investment manager for UK local government pension funds. LPPI was established in 2016 to enable public sector schemes to pool resources and improve management of their assets for the benefit of their members and employers.
LPPI manages approximately £17 billion in assets, allocated across numerous asset classes, on behalf of three pension funds: Lancashire County Pension Fund, London Pensions Fund Authority and Royal County of Berkshire Pension Fund. The infrastructure commitments are managed mainly through the fund LPPI Infrastructure Investments LP, launched in June 2017 which, including infrastructure assets held on individual clients' balance sheets, has assets and commitments around £1.8 billion.
The infrastructure investment team has a long term 'buy and hold' strategy and seeks to gain cost-effective, diversified exposure to global infrastructure assets, predominantly in the UK, Europe and North America. With eight dedicated infrastructure professionals LPPI is well positioned to support continued capital deployment in direct investments and fund allocations.