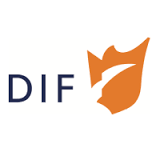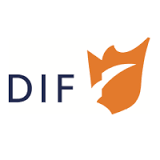 Toronto, 8 May 2018 – DIF Infrastructure V ("DIF") is pleased to announce it has entered into a definitive agreement to acquire a 100% equity interest in American Roads LLC ("American Roads" or, the "Company"). The Company is being sold by an affiliate of Syncora Guarantee Inc., a wholly owned, New York financial guarantee insurance subsidiary of Syncora Holdings Ltd.
Headquartered in Detroit, Michigan, American Roads operates a diversified portfolio of five toll road assets, comprising four owned toll bridges in Alabama and, pursuant to a long-term lease agreement, the U.S. side of the Detroit-Windsor Tunnel, a subaqueous international tolled tunnel between Detroit, Michigan and Windsor, Ontario.
American Roads is led by a highly qualified management team with more than 100 years of combined management experience in infrastructure and transportation. The management team provides comprehensive management services for American Roads including operations, maintenance, engineering and administrative services.
The transaction is subject to customary closing conditions and is expected to close in the third quarter of 2018.
DIF Profile
DIF, an independent and specialist fund management company, manages approximately €5.1 billion across seven closed-end investment funds and several co-investment vehicles. DIF invests in the global infrastructure market through two differentiated and complementary strategies.
The majority of DIF's funds, including DIF Infrastructure V, target PPP / PFI / P3, regulated infrastructure assets and renewable energy projects.
DIF CIF I targets small to mid-sized infrastructure assets in the telecom infrastructure, rail, energy and utility sectors that generate stable and predictable cash flows that are contracted over the mid-term with highly rated entities.
DIF has offices in Amsterdam, Frankfurt, London, Paris, Luxembourg, Madrid, Toronto and Sydney.
For more information, please contact:
Paul Huebener, Partner
Email: p.huebener@dif.eu
Allard Ruijs, Partner
Email: a.ruijs@dif.eu