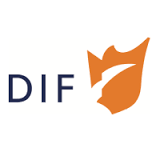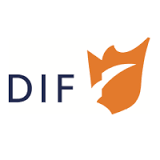 Frankfurt, 5 October 2016 – DIF Infrastructure IV and EDF Invest, as equal shareholders in a consortium, are pleased to announce that they have closed the acquisition of 100% of Thyssengas, a German gas transportation network, from Macquarie-managed vehicles.
Thyssengas owns 4,200km of gas transportation pipelines serving industrial and municipal clients in North-Rhine-Westphalia. The company has a long standing history in the region, employs over 250 people, and realizes its allowed revenues largely under the regulation of the German Federal Network Agency (Bundesnetzagentur).
As long term infrastructure investors, DIF and EDF Invest aim to maintain the operational excellence of Thyssengas' network, one of the leading transmission system operators in Germany.
The transaction was partially funded by an acquisition loan provided by ING, RBC and SEB. The EUR 320m note provided by Allianz will remain in place after closing.
Royal Bank of Canada (financial advisor), Clifford Chance (legal), PwC (regulatory, tax, model audit, financial), Poyry (technical and commercial) and Willis (insurance) advised the sponsors while the lenders were advised by Herbert Smith Freehills.
About DIF
DIF is an independent and specialist infrastructure fund management company, managing funds of approximately €3.3 billion. DIF invests in infrastructure assets that generate long term stable cash flows, including PPP / PFI / P3, renewable energy assets and other core infrastructure assets in Europe, North America and Australia.
DIF has offices in Amsterdam, Frankfurt, London, Paris, Luxembourg, Madrid, Toronto and Sydney.
For more information, please contact:
Paul Nash, Partner
Email: p.nash@dif.eu
Allard Ruijs, Partner
Email: a.ruijs@dif.eu
About EDF Invest
Created in July 2013, EDF Invest is the unlisted investment arm of EDF's Dedicated Assets, the asset portfolio which covers its long-term nuclear decommissioning commitments in France. EDF Invest targets three asset classes: Infrastructure, Real Estate and Private Equity. Its Infrastructure portfolio includes in particular a 50% stake in RTE (the French electricity transmission company) as well as significant stakes in TIGF (the gas transport and storage company operating in the South-West of France), Porterbrook (one of the three main rolling stock companies (ROSCOs) in the UK), Madrileña Red de Gas (the operator of the main gas distribution network in the region of Madrid) and Géosel (a French underground hydrocarbons storage facility).