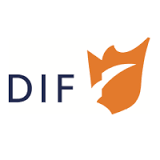 DIF Capital Partners ("DIF") is pleased to announce that it has successfully extended its EUR 1.2 billion credit facility with its main group of lenders for another year until September 2024. As part of this deal, ESG-linked performance criteria have been added to the loan agreement.
The credit facility was closed by the DIF Infrastructure VII fund and is provided by a club of banks including ABN AMRO, BMO, BNP Paribas, HSBC, ING, National Bank of Canada, Rabobank and Santander CIB. ING Bank acted as Sustainability Coordinator.
The loan agreement has been amended to include KPIs for ESG performance, relating both to DIF as a manager and to the ESG performance improvement of the underlying portfolio.
The inclusion of these ESG KPIs in the credit agreement underlines DIF's desire to positively contribute to a sustainable future. In return, the DIF Infrastructure VII fund benefits from a reduction in margin on the facility upon meeting those KPIs. If the fund does not meet these goals, it will pay a margin premium. This arrangement reflects the lenders' own ESG positions and commitment to a sustainable future.
"We are delighted to again be working with our long-term lending partners on this innovative credit facility, featuring clear ESG KPIs. The close of this agreement confirms our commitment to delivering a positive contribution to a sustainable future," said Gijs Voskuyl, Partner and Deputy CEO at DIF.
About DIF Capital Partners
DIF Capital Partners is an infrastructure fund manager with ca. EUR 16 billion of assets under management. DIF was founded in 2005 and has a leading position in managing mid-market investments, primarily in Europe, North America and Australia.
DIF follows two strategies: its traditional DIF funds invest in lower-risk mid-sized infrastructure projects and companies in the energy transition (incl. renewables) and utilities sector, as well as PPPs and concessions. The firm's CIF funds invest in small to mid-sized companies that will thrive in the new economy. These companies are typically active in the digital infrastructure, energy transition and sustainable transportation sector.
With a team of over 225 professionals in 11 offices, DIF offers a unique market approach combining global presence with the benefits of strong local networks and investment capabilities. DIF is located in Amsterdam, Frankfurt, Helsinki, London, Luxembourg, Madrid, New York, Paris, Santiago, Sydney and Toronto.
For more information, please visit www.dif.eu or follow us on LinkedIn.
Contact DIF Capital Partners: press@dif.eu