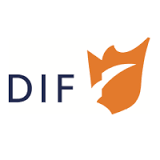 DIF Capital Partners ("DIF") is pleased to announce that it has signed the acquisition of a 100% stake in Ottoway Portfolio Holdings ("Company"), a company that owns and operates a portfolio of eight purpose-built student accommodation ("PBSA") assets in key UK cities. The company was acquired from a fund advised by Arlington Advisors ("Arlington"), a UK-based investment manager, and Campus Living Villages ("CLV"), one of the world's leading on-campus student accommodation owner-operators. The investment will be made by DIF Infrastructure VI and CLV will continue operating the portfolio.
The Company comprises a sizable portfolio of PBSA assets, consisting of over 4,500 rooms across seven key cities in England and Wales (London, Birmingham, Leeds, Manchester, Liverpool, Nottingham and Newport). The majority are freehold assets and the portfolio benefits from a number of fixed leases and long-term agreements with universities. The properties have a considerable operational track record with historically high levels of occupancy driven by strong locations, well-priced rooms and close relationships with universities. The UK PBSA sector is expected to continue to experience growth, driven by its favourable demand and supply fundamentals and secure income generation capabilities. The portfolio also benefits from existing institutional financing in the form of a long-dated listed bond.
Gijs Voskuyl, Partner and Head of Infrastructure at DIF, said: "DIF is excited to add a sizable student accommodation portfolio to DIF VI. This operational portfolio benefits from long-term relationships with universities in key UK cities and has demonstrated a strong historical track record. We recognise the important role that PBSA plays for both local and foreign students thus we look forward to working alongside high calibre educational institutions to provide accommodation for their students".
DIF was advised by CMS, Vercity, Student First Group, Deloitte and Evolution Infrastructure.
Arlington and CLV were advised by Squire Patton Boggs, KPMG, Memery Crystal and Osborne Clark.
About DIF Capital Partners
DIF Capital Partners is an independent infrastructure fund manager, with ca. EUR 16 billion of AUM. DIF was founded in 2005 and has built a leading position in managing mid-market investments, primarily in Europe, North America and Australia.
DIF follows two strategies: its traditional DIF funds invest in lower risk mid-sized infrastructure projects and companies in the energy transition (incl. renewables) and utilities sector, as well as PPPs and concessions. The firm's CIF funds invest in small to mid-sized companies that will thrive in the new economy. These companies are typically active in the digital, energy transition and sustainable transportation sector.
With a team of over 225 professionals in 11 offices, DIF Capital Partners offers a unique market approach combining global presence with the benefits of strong local networks and investment capabilities. DIF is located in Amsterdam (Schiphol), Frankfurt, Helsinki, London, Luxembourg, Madrid, New York, Paris, Santiago, Sydney and Toronto.
For more information, please visit www.dif.eu
Contact DIF Capital Partners:
Renate Klöters, Director Marketing & Communications
r.kloters@dif.eu