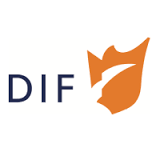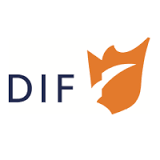 London, 11 June 2018 – DIF Infrastructure III and DIF Infrastructure IV are pleased to announce that they have jointly signed an agreement with HICL Infrastructure Company Limited, the listed infrastructure investment company advised by InfraRed Capital Partners Limited, to sell a 7.2% indirect stake in Atlandes, the project company which holds the A63 road concession project. The acquisition is not subject to any further conditions and will complete later this month.
The project is a 40-year toll concession to design, build, finance, operate and maintain an upgraded 104km section of the A63 highway between Salles and Saint-Geours-de-Maremne in southwest France. The project was fully commissioned in November 2013, seven months ahead of plan. In June 2015 the project's senior debt was successfully refinanced with long term debt.
DIF Infrastructure IV will continue to hold a 9.22% stake in the A63 project.
Andrew Freeman, Head of Exits, said: "This is an attractive exit for DIF III and DIF IV, following the successful exit of the whole portfolio of DIF II and a number of DIF III assets which completed last September. In the next 12 months DIF is proactively targeting to sell further assets from its more mature funds taking advantage of strong demand for high quality core infrastructure projects in mature markets."
DIF were advised by De Pardieu Brocas Maffei (Legal).
About DIF
DIF is an independent and specialist infrastructure investor and fund manager, with €5.6 billion assets under management across seven closed-end infrastructure funds and several co-investment vehicles. DIF invests in the global infrastructure market through two differentiated and complementary strategies:
DIF Infrastructure V targets equity investments in public-private partnerships (PPP/PFI/P3), concessions, regulated assets and renewable energy projects which have long-term contracted or regulated income streams that generate stable and predictable cash flows. The fund targets both greenfield and brownfield projects in primarily Europe, North America and Australasia.
DIF Core Infrastructure Fund I targets equity investments in small to mid-sized infrastructure assets in amongst others the energy, transportation and telecom sectors which generate stable and predictable cash flows that are protected through mid-term contracted income streams. The fund targets greenfield and brownfield investments in Europe, North America and Australasia.
DIF has a team of over 95 professionals in eight offices, located in Amsterdam, Frankfurt, London, Luxembourg, Madrid, Paris, Sydney and Toronto, through which it covers its target markets with dedicated local teams. Please see www.dif.eu for further information.
For more information by press and investors, please contact:
Allard Ruijs
Partner, Head of Investor Relations and Business Development
Email: a.ruijs@dif.eu
For more information about further exits, please contact:
Andrew Freeman
Managing Director, Head of Exits
Email: a.freeman@dif.eu