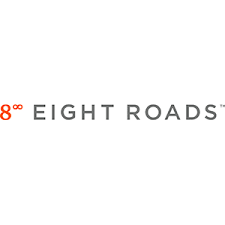 Eight Roads Ventures Europe continues to back Spendesk, the leading all-in-one spend management platform for finance teams, participating in the €100 Series C funding round led by General Atlantic. Spendesk will focus on hiring top talent and accelerating product innovation to bring more automation and insights to every aspect of business spending.
Spendesk offers an intuitive SaaS spend management solution that provides full visibility and control on all company spending — with every purchase trackable to a person, a project, and a budget. The platform combines payments, processes and data into one source of truth, with virtual and physical cards for employees, expense reimbursements, invoice management, automated spend approvals, and budgets. The solution aims to liberate finance teams from day-to-day admin tasks, freeing them to focus on proactive and strategic value-add.
"In the past few years we have built the reference spend management solution for finance teams in Europe, which frees businesses and their people from administrative constraints of spending and managing money at work. While our solution is about empowering finance teams, we are actually delivering value to the entire business through the finance team." said Spendesk's co-founder and CEO, Rodolphe Ardant.
Lucile Cornet, Partner at Eight Roads Ventures added, ""Not only is Spendesk emerging as a category leader in spend management but it has also built a fantastic team and culture on the way, which is essential!"
The new investment follows a strong year of growth as Spendesk doubled its revenue, despite adverse market conditions during the pandemic, and grew the team from 150 to 300 employees. Membership in Spendesk's global finance community, CFO Connect, has doubled as well, now counting 6,500 members worldwide.
With the new funds, Spendesk plans to affirm its position as a leading spend management solution in Europe. This includes doubling headcount within the next two years, and accelerating product innovation, with Slack and Microsoft alumnus James Colgan having recently joined as Chief Product Officer.