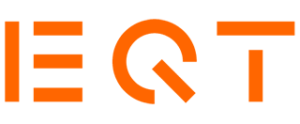 EQT combines Candidator and DGC IT Services to form a new group – creating a substantially larger managed IT services provider
EQT to support continued growth and further strengthen the customer service offering, both organically and through select add-on acquisitions
Jörgen Qwist, CEO of DGC, appointed as Group CEO and Johan de Verdier, CEO of Candidator, continues as Head of Candidator with focus on Business Development and M&A for the newly combined group
Candidator, based in Alingsås, Sweden, and DGC IT Services ("DGC"), headquartered in Stockholm, are both managed IT services providers with capabilities for full IT outsourcing, providing their clients with contracted services, including hosting and cloud and application management. The EQT Mid Market fund and the EQT Mid Market Europe fund respectively acquired Candidator in February 2018 and DGC IT Services, a business segment within DGC One, in June 2017.
Today, EQT announces the combination of Candidator and DGC IT Services to form a new group, Candidator DGC. Both companies have strategic complementary characteristics with significant industrial logic for combination, and together, they will have total annual sales of around SEK 1 billion. Compared to operating as standalone entities, the significantly larger group is expected to provide improved service offerings to customers and an improved ability to serve larger clients. EQT will support the continued development of the combined group and drive further growth, both organically and through select acquisitions.
Johan Dettel, Partner and Investment Advisor at EQT Partners comments: "EQT has followed the managed IT services market for a long time and sees great industrial logic in combining the two businesses. Candidator and DGC are highly complementary, both in terms of geographical footprint and strong service offerings in different customer verticals. The IT services market is undergoing powerful change with increasing demand for security services and cloud adoption. With this new platform, EQT creates a great foundation to deliver increased customer value in these areas."
Jörgen Qwist, CEO of DGC, will assume the role of Group CEO of Candidator DGC. Qwist comments: "Together, Candidator and DGC will become one of the largest managed IT services providers in the Swedish market, with the ambition to grow throughout the Nordic region. As a group, we will possess the wide set of services and core expertise that is needed to compete for the largest clients. I really look forward to making this growth journey with all our employees and customers."
Johan de Verdier, CEO of Candidator, will continue to be Head of Candidator with a focus on Business Development and M&A for the newly combined group. De Verdier adds: "Candidator and DGC share the same commitment of delivering an unbelievably excellent customer experience, and we complement each other well when it comes to geography and customer mix. We now are exceptionally well positioned for a very exciting future together for all employees and customers."
The combined group will initially go to market under their respective names, Candidator and DGC, and will gradually integrate to merge under one name.
Contacts
Johan Dettel, Partner and Investment Advisor at EQT Partners, +46 8 506 55 350
EQT Press office, +46 8 506 55 334
About EQT
EQT is a leading investment firm with approximately EUR 49 billion in raised capital across 26 funds. EQT funds have portfolio companies in Europe, Asia and the US with total sales of more than EUR 19 billion and approximately 110,000 employees. EQT works with portfolio companies to achieve sustainable growth, operational excellence and market leadership.
More info: www.eqtpartners.com
About Candidator
Candidator is a successful IT company which delivers complete IT operation, telephony and outsourcing services to companies and organizations in the Nordic market, under the motto "make it simple.". Our vision is to be a Nordic IT partner which is recognized for delivering an unbelievably good customer experience.
More info: www.candidator.se
About DGC
DGC is a managed service provider that develops and delivers customized IT services to customers who demand high security, availability and innovation. We deliver our services, from our own infrastructure as well as public clouds, with the highest service levels and a personal commitment to our customers. We started our business in 1991.
More info: www.dgc.se