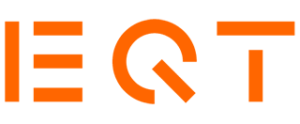 EQT Credit, through its Mid-Market Credit investment strategy, announces today that it has agreed to provide senior secured financing for TowerBrook Capital Partners' ("TowerBrook") acquisition of Bosal Automotive Carrier and Protection Systems ("Bosal ACPS" or the "Company") from Bosal Group.
Headquartered in Germany, Bosal ACPS is a leading manufacturer of tow bars for original equipment manufacturers and suppliers and for the aftermarket in Europe. The Company has manufacturing facilities in Europe and the Americas, generating sales in 2017 of approximately EUR 250 million.
Paul Johnson, Partner at EQT Partners' Credit team, Investment Advisor to EQT Credit, commented: "Bosal ACPS is an established market-leader in the European OEM tow-bar segment. We are attracted by the Company's long-term track record, product quality and history of technological leadership and innovation. EQT's network of Industrial Advisors, with former senior executives in the automotive segment, provided key support throughout the due diligence process. EQT Credit looks forward to support Bosal ACPS and TowerBrook as they continue to execute on the plans for international growth and operational improvement."
All parties have agreed to not disclose any financial details.
Contacts:
Paul Johnson, Partner at EQT Partners, Investment Advisor to EQT Credit, +44 207 430 5554
Nakul Sarin, Director at EQT Partners, Investment Advisor to EQT Credit, +44 208 432 5420
EQT Press Office, +46 8 506 55 334, press@eqtpartners.com
About EQT
EQT is a leading alternative investments firm with approximately EUR 38 billion in raised capital across 25 funds. EQT funds have portfolio companies in Europe, Asia and the US with total sales of more than EUR 19 billion and approximately 110,000 employees. EQT works with portfolio companies to achieve sustainable growth, operational excellence and market leadership.
More info: www.eqtpartners.com
About EQT Credit
EQT Credit invests through three complementary strategies: senior debt, Mid-Market Credit (direct lending) and credit opportunities. Since inception, EQT Credit has invested approximately EUR 4.0 billion in 150 companies. EQT Credit's direct lending strategy seeks to provide flexible, long-term debt capital solutions to medium-sized European businesses, across a wide range of sectors. These businesses may be privately-owned corporates seeking alternative funding to grow or be the subject of private equity-led acquisitions or refinancings.
For more information: www.eqtpartners.com/Investment-Strategies/Credit