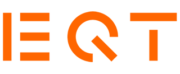 Successful fundraise reflects EQT Exeter's top ventile, proven outperformance for its global clients in geo-sector focused real estate investment products
The Fund pursues a high alpha, value-add strategy focused on acquiring, developing, renovating, leasing, and operating logistics properties in the US
EQT is pleased to announce that EQT Exeter Industrial Value Fund VI (the "Fund") has held its final close at USD 4.9 billion in fee generating assets under management. Demand from existing and new investors was strong, with commitments coming from a diverse group of pensions, foundations, insurance, and sovereign clients across North America, South America, Europe, Asia, and the Middle East.
The Fund pursues a value-add strategy to acquire, develop, renovate, lease, operate, and sell industrial properties serving major markets throughout the US and emphasizing single-tenant, modern supply chain assets, which include big box fulfillment center and last mile assets used by the world's largest corporations to implement their delivery systems. In the US and Mexico alone, EQT Exeter employs investment and leasing professionals across 25 offices who provide a keen selection of submarkets and properties and whose insights into tenant demand are informed by over 1,200 industrial tenant relationships.
While acknowledging the prudence required amid global macroeconomic uncertainty, EQT Exeter believes that current conditions for acquisitions are fertile, as the higher interest rate environment has resulted in reduced asset pricing. Meanwhile, sustained high occupancy nationally and the elevated cost to build new facilities have led to remarkable rental rate growth. The Fund seeks to capitalize on these market fundamentals by utilizing EQT Exeter's in-house, local leasing professionals to increase occupancy, reset rental rates to market levels upon lease expirations, and secure strong credit tenants who better withstand market cyclicality. EQT Exeter will also execute high-yielding ground-up construction by utilizing the team's sophisticated in-house design and development expertise.
"We are grateful to our investors for their support, particularly during this challenging environment for making new fund commitments," said Rayenne Chen, Global Client Solutions. "This fund is among the largest single-property sector, operator funds ever raised, and we attribute our investor partners' support and confidence to our proven experience in navigating the opportunities and risks of challenging market cycles."
Matt Brodnik, Chief Investment Officer, EQT Exeter, said, "We look forward to assembling this portfolio amid significant pricing resets due to today's choppy markets. More than ever, we count on our longtime and far-reaching relationships with owners, the brokerage community, and lenders to uncover opportunities and serve as their most preferred and reputable buyer."
Henry Steinberg, President, EQT Exeter, said, "The direct relationships we have developed with global logistics users have enabled us to serve as their essential real estate solutions provider. Winning their business will drive the Fund's occupancy and value appreciation no matter the market cycle. Furthermore, we are developing analytic tools to leverage our in-house, locally sourced acquisition and leasing data across geographies and product types to make EQT Exeter an even more effective and informed operator."
Contact
US media inquiries: Stephanie Greengarten, stephanie.greengarten@eqtpartners.com, +1 646-687-6810
International media inquiries: EQT Press Office, press@eqtpartners.com, +46 8 506 55 334
About EQT Exeter
EQT Exeter is a global real estate solutions provider serving corporate and consumer tenants with scope and scale. With a legacy dating back 75 years, EQT Exeter is among the largest real estate investment managers in the world, focused on acquiring, developing, leasing, and managing logistics/industrial, office, life science and residential properties in Europe, the Americas and Asia. EQT Exeter was created through the combination of Exeter Property Group and EQT.
A tenant-centric, global leader in sheds, beds, and meds, EQT Exeter currently oversees a portfolio totaling over 320 million square feet across 1,550 buildings. The EQT Exeter Team comprises more than 450 experienced professionals operating in more than 50 offices around the globe. Together, they have consummated over 1,800 real estate investments corresponding to over 2,500 properties totaling more than $30 billion in property value. As part of EQT, the team leverages the firm's industry-leading sustainability credentials and framework and in-house digitalization skills to generate increased value for its investor clients.
About EQT
EQT is a purpose-driven global investment organization with EUR 119 billion in assets under management within two business segments – Private Capital and Real Assets. EQT owns portfolio companies and assets in Europe, Asia-Pacific and the Americas and supports them in achieving sustainable growth, operational excellence and market leadership.
More info: www.eqtgroup.com
Follow EQT on LinkedIn, Twitter, YouTube and Instagram