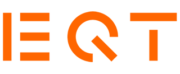 EQT Exeter Real Estate Income Trust, Inc. Initial Public Offering Declared Effective by the U.S. Securities and Exchange Commission
EQT Exeter Real Estate Income Trust, Inc. ("EQRT") today announced its Registration Statement on Form S-11 in connection with its initial public offering of common stock has been declared effective by the U.S. Securities and Exchange Commission. EQRT is offering on a continuous basis up to $5,000,000,000 in shares of its Class S, Class T, Class D, and Class I common stock, consisting of up to $4,000,000,000 in shares in the primary offering and up to $1,000,000,000 in shares pursuant to a distribution reinvestment plan. EQRT is externally managed by Exeter Property Group, LLC ("EQT Exeter"), an affiliate of EQT AB.
EQRT is a newly organized corporation formed to invest primarily in stabilized, income-oriented commercial real estate in the United States, with an emphasis on properties that can leverage EQT Exeter's scale and long-standing direct leasing relationships with Fortune 1000 companies. EQRT will generally seek to invest approximately 80% in properties with business tenants, such as industrial or life science properties, and approximately 20% in real estate assets with consumer users, such as multifamily or self-storage properties.
Until the release of proceeds from escrow, the per share purchase price for shares of common stock in the offering will be $10.00 per share plus applicable upfront selling commissions and dealer manager fees. Thereafter, the purchase price per share for each class of common stock will vary and will generally equal the prior month's net asset value ("NAV") per share, as determined monthly, plus applicable upfront selling commissions and dealer manager fees.
EQTE Brokerage, LLC, member FINRA and SIPC, is acting as the dealer manager for the offering on a best-efforts basis and will engage selected broker-dealers to participate in the distribution of shares to individual investors.
Written copies of the prospectus may be obtained from EQTE Brokerage, LLC, Attn: Jake Sauerteig, Five Radnor Corporate Center, 100 Matsonford Road, Suite 250, Radnor, PA 19087.
For all other inquiries contact pwm@eqtpartners.com.
These statements are based upon EQRT's current expectations and speak only as of the date hereof. EQRT's actual results may differ materially and adversely from those expressed in any forward-looking statements as a result of various factors and uncertainties including those relating to future economic, competitive and market conditions and future business decisions by EQRT. EQRT undertakes no obligation to revise or update publicly any forward-looking statements for any reason.
This press release shall not constitute an offer to sell or the solicitation of an offer to buy, nor shall there be any sale of these securities in any state or jurisdiction in which such offer, solicitation or sale would be unlawful prior to registration or qualification under the securities laws of any such state or jurisdiction. An offering is made only by the prospectus. This press release must be read in conjunction with the prospectus in order to fully understand all of the implications and risks of the offering of securities to which the prospectus relates. A copy of the prospectus must be made available to you in connection with any offering. No offering is made except by a prospectus filed with the Department of Law of the State of New York. Neither the U.S. Securities and Exchange Commission, the Attorney General of the State of New York nor any other state securities regulator has approved or disapproved EQRT's common stock, determined if the prospectus is truthful or complete or passed on or endorsed the merits of the offering. Any representation to the contrary is a criminal offense.