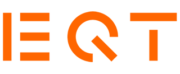 Munich-based IntegrityNext empowers businesses to meet regulatory ESG requirements, manage ESG risks and improve supply chain sustainability.
The Company operates in a rapidly growing market that will likely benefit from the introduction of several major regulatory frameworks around climate protection and human rights, as ESG compliance and risk assessment becomes a "license to operate" issue
Its cloud-based software platform is used by more than 200 customers, including Siemens Gamesa, Infineon, SwissRe, Kion and Hilti. To date, the company monitors almost 1 million suppliers in more than 190 countries
EQT Growth will support the Company as its first institutional investor, leveraging its experience of investing throughout the tech value-chain, global network of sustainability and technology advisors, and in-house teams of digitization and sustainability experts
The EQT Growth fund ("EQT Growth") has today announced a EUR 100 million investment in IntegrityNext ("the Company"), a sustainability software platform dedicated to enabling supply chain transparency and regulatory compliance. Co-founders Martin Berr-Sorokin (CEO), Simon Jaehnig (CRO) and Nick Heine (COO), who have grown the business whilst bootstrapped to date, will continue to lead the Company.
Founded in 2016 and headquartered in Munich, Germany, IntegrityNext has grown to serve more than 200 customers and monitoring almost one million suppliers, making it one of the leading environmental, social and governance ("ESG") Certification software solutions in Europe. Its cloud-based platform enables enterprises – such as Siemens Gamesa, Infineon, SwissRe, Kion and Hilti – to assess risk and monitor a large portion of their supply chain for ESG metrics and compliance, allowing them to meet stakeholder demands and regulatory requirements. IntegrityNext has also partnered and integrated with leading enterprise software tools, including Celonis, Coupa and SAP, allowing it to offer supply chain assessments across numerous major industries.
The penetrated market in Europe for sustainability supply chain software solutions is expected to see strong growth over the next years. According to market estimates, the penetrated market is growing by more than 50 percent annually1 with an expected market volume of around EUR two billion in the medium term1,2. This development is driven by the introduction of several major regulatory frameworks across Europe. Most notably, these include the German Supply Chain Due Diligence Act ("LkSG"), the EU's Green Deal and Corporate Sustainability Reporting Directive ("CSRD"). At the same, increasing stakeholder pressure is also expected to drive market expansion, as ESG compliance and risk assessment becomes a "license to operate" issue for companies worldwide.
EQT Growth will partner with IntegrityNext on the next phase of its growth journey as it looks to further cement its leading position within Germany, while expanding its core product to serve upcoming European regulations. EQT Growth will bring its experience of investing throughout the tech value-chain, supported by EQT's dedicated in-house teams of digital and sustainability experts and network of 600 advisors. Together, EQT Growth and IntegrityNext will further invest in the tech platform to support the acceleration of the product offering, and position it for long-term success.
Martin Berr-Sorokin, CEO and co-founder of IntegrityNext, said: "The critical importance of ESG is not a new concept to modern businesses. However, as a raft of regulatory frameworks – like Germany's LkSG or the EU's CSRD – begin to take effect, supply chain transparency and sustainability is evolving from a nice-to-have to a must-have. As more clients entrust us and we embark on our next stage of growth, we're excited to be partnering with an experienced and hands-on investor with European roots and global scale like EQT Growth."
Dominik Stein, Partner in the EQT Growth Investment advisory team who will join IntegrityNext's Advisory Board, said: "IntegrityNext's technology provides a streamlined and automated way for customers to easily monitor and certify their supply chain for ESG risks. Their cutting-edge product and large footprint in their home market of Germany positions them well to expand across Europe, as they have already built a significant proprietary supplier database. We look forward to working with Martin and the entire IntegrityNext team as they accelerate on their journey to making supply chains more transparent."
Notes to Editors
1Source: EQT Growth, Internal Market Sizing
2Source: PWC Market-Report
Contact
Finn McLaughlan, +44 77 1534 1608, finn.mclaughlan@eqtpartners.com
EQT Press Office, press@eqtpartners.com, +46 8 506 55 334
About EQT Growth
EQT Growth supports leading growth-stage technology companies as they take the next step to scale. The strategy seeks to invest around EUR 50 million to EUR 200 million, backing strong management teams of companies supported by secular macro trends primarily within four tech sub-sectors: enterprise, con/prosumer, health, and climate. Based in five countries across Europe, the EQT Growth team has extensive investing and operating experience that allows it to support its portfolio companies however called upon.
EQT Growth is an investment strategy of EQT, a purpose-driven global investment organization with EUR 113 billion in assets under management within two business segments – Private Capital and Real Assets. EQT owns portfolio companies and assets in Europe, Asia-Pacific and the Americas and supports them in achieving sustainable growth, operational excellence and market leadership.
More info: www.eqtgroup.com
Follow EQT on LinkedIn, Twitter, YouTube and Instagram
About IntegrityNext – Boost Supply Chain Sustainability
IntegrityNext is a leading solution for supply chain sustainability management that empowers companies to improve supply chain sustainability and meet regulatory ESG requirements. The cloud-based platform enables companies to quickly and cost-effectively check their supplier base against sustainability-related regulations (e.g. the German Supply Chain Act), standards (e.g. international human and labour rights), and voluntary commitments (e.g. supply chain decarbonization/Net Zero). IntegrityNext helps its clients identify and manage ESG risks along the value chain, reducing reputational and financial risks and improving sustainability performance.
More info: www.integritynext.com