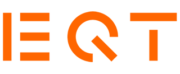 EQT's first strategy for individual investors, EQT Nexus, enables access to EQT's diverse range of investment strategies through a single investment
Individual investors will be able to benefit from the same distinct investment approach that EQT's institutional clients have benefited from for nearly thirty years
EQT has today launched EQT Nexus (or "the strategy"). Through this semi-liquid strategy, EQT will broaden its investor base and, for the first time, offer individuals the opportunity to access EQT's wide range of strategies through a single investment.
EQT Nexus is a global portfolio that will invest in EQT's strategies spanning mature buyouts to early-stage investing across geographies and industries, focusing on EQT's flagship Private Equity and Infrastructure strategies. It will also co-invest in companies alongside EQT's funds. The EQT Nexus Advisory team will be led by Advisory Head of Fund Strategy William Vettorato, who recently joined from Partners Group where he managed a global semi-liquid open-ended strategy. William joins a global advisory team that is driving EQT's Private Wealth efforts, led by Partner Peter Beske Nielsen.
The launch of EQT Nexus comes at a time that institutional investors allocate significantly more to private markets than individuals. Historically, institutional investors have benefitted from superior access, lower liquidity needs and fewer regulatory constraints. This is changing, with ​​individual investors' allocations to private markets expected to grow 12 percent annually over the next decade. EQT believes that product innovations that aim to tackle the challenges for individuals looking to invest in private markets, such as EQT Nexus, will further accelerate this reallocation.
Suzanne Donohoe, Chief Commercial Officer at EQT, said: "EQT strives to be the most reputable investor and owner, creating attractive returns and making a positive impact for all. For three decades, more than a thousand institutional clients have entrusted EQT as we have grown to become one of the world's leading private markets firms. With the launch of EQT Nexus, we are excited to finally be able to offer individual investors the opportunity to benefit from EQT's approach and relentless focus on performance. Growing our efforts across Private Wealth is a key priority to us. EQT has created a team of about 50 people focusing on the area, and EQT Nexus is an important step on that journey."
Gustav Segerberg, Head of Business Development at EQT, said: "To date, individual investors looking to access private markets have been faced with several barriers to entry, including significant investment thresholds, long lock-up periods and complex investment terms. EQT Nexus now addresses these challenges by allowing investors to gain access to EQT's strategies through a single fully-funded investment and a simple, single layer of fees. We have been preparing for this launch for a long time and have made commitments to EQT funds and selected co-investments in advance to enable EQT Nexus to invest in an established portfolio from the outset, and we now look forward to what the future holds for the strategy."
Contact
EQT Press Office, press@eqtpartners.com, +46 8 506 55 334
The information contained herein does not constitute an offer to sell, nor a solicitation of an offer to buy, any security, and may not be used or relied upon in connection with any offer or solicitation. Any offer or solicitation in respect of EQT Nexus will be made only through a confidential private placement memorandum and related documents which will be furnished to qualified investors on a confidential basis in accordance with applicable laws and regulations. The information contained herein is not for publication or distribution to persons in the United States of America. Any securities referred to herein have not been and will not be registered under the U.S. Securities Act of 1933, as amended (the "Securities Act"), and may not be offered or sold without registration thereunder or pursuant to an available exemption therefrom. Any offering of securities to be made in the United States would have to be made by means of an offering document that would be obtainable from the issuer or its agents and would contain detailed information about the issuer of the securities and its management, as well as financial information. The securities may not be offered or sold in the United States absent registration or an exemption from registration.
About EQT
EQT is a purpose-driven global investment organization focused on active ownership strategies. With a Nordic heritage and a global mindset, EQT has a track record of almost three decades of delivering consistent and attractive returns across multiple geographies, sectors and strategies. EQT has investment strategies covering all phases of a business' development, from start-up to maturity. EQT today has EUR 119 billion in fee-generating assets under management with EUR 216 billion in total assets under management*, within two business segments – Private Capital and Real Assets.
With its roots in the Wallenberg family's entrepreneurial mindset and philosophy of long-term ownership, EQT is guided by a set of strong values and a distinct corporate culture. EQT manages and advises funds and vehicles that invest across the world with the mission to future-proof companies, generate attractive returns and make a positive impact with everything EQT does.
The EQT AB Group comprises EQT AB (publ) and its direct and indirect subsidiaries, which include general partners and fund managers of EQT funds as well as entities advising EQT funds. EQT has offices in more than 20 countries across Europe, Asia and the Americas and has close to 1,800 employees.
More info: www.eqtgroup.com
Follow EQT on LinkedIn, Twitter, YouTube and Instagram
*Total assets under management represents the sum of (i) fee-paying assets under management (FAUM), (ii) value appreciation (depreciation) of investments in funds on which FAUM is calculated upon, (iii) fair market value of non-fee-generating co-investments as well as (iv) committed but undrawn capital from fund investors on which EQT AB Group is not currently entitled to receive management fees but that, following investment, would be fee generating.