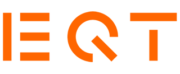 Round co-led by EQT Life Sciences and Forbion
Series A financing will support clinical development of the lead program in amyotrophic lateral sclerosis (ALS) and preclinical development of pipeline programs based on VectorY's broad technology platform
Amsterdam, the Netherlands, November 14, 2023 – EQT Life Sciences is pleased to announce its investment in the €129 million ($138 million) Series A financing round of VectorY Therapeutics, a Dutch biotech company developing innovative vectorized antibody therapies for the treatment of neurodegenerative diseases. The round was co-led by EQT Life Sciences and the Forbion Growth Opportunities Fund.
New and existing investors also participated in the financing, including MRL Ventures Fund, a corporate venture arm of Merck & Co., Inc., Rahway, NJ USA, Insight Partners, ALS Investment Fund, Forbion Ventures, BioGeneration Ventures (BGV) and another known investor.
VectorY will use the proceeds to support the clinical development of VTx-002, its lead vectorized antibody program targeting TDP-43 for the treatment of ALS. The Company will also accelerate the development of its vectorized antibody platform and additional pipeline programs targeting proteinopathies causing other neurodegenerative diseases.
Arno de Wilde, MD, PhD, MBA, Director at EQT Life Sciences, commented: "We are very impressed with VectorY's unique capabilities to combine gene and antibody therapy drug development with deep neuroscience expertise. The Company's technology allows for targeted protein degradation while restoring or preserving normal protein function, with applications across multiple neurodegenerative diseases. EQT Life Sciences will invest from the LSP Dementia Fund, led by Prof. Philip Scheltens, leveraging its specific expertise and network and joining VectorY in its mission to develop much needed treatments for neurodegenerative diseases."
In connection with the financing Arno de Wilde, MD, PhD, MBA will join VectorY's board of directors and Prof. Philip Scheltens, MD, PhD will join as board observer. The company's full press release can be found here.
About EQT Life Sciences
EQT Life Sciences was formed in 2022 following the integration of LSP, a leading European life sciences venture capital firm, into the EQT platform. As LSP, the firm raised over EUR 3.0 billion and supported the growth of more than 150 companies since it started to invest over 30 years ago. With a dedicated team of highly experienced investment professionals coming from backgrounds in medicine, science, business, and finance, EQT Life Sciences backs the smartest inventors who have ideas that could truly make a difference for patients.
The LSP Dementia Fund started in 2020 and has a dedicated neuroscience team that combines deep sector knowledge, analytical skills, and investment experience to provide the added value that inventors seek.
About VectorY Therapeutics
VectorY is on a mission to provide patients with neurodegenerative diseases a longer, better life by creating transformative vectorized antibody treatments. Our platform combines the promise of precise therapeutic antibodies with one-time AAV-based delivery to the CNS. Unique in-house expertise in antibodies, AAV vectors, protein degradation, manufacturing and neuroscience drives the rapid development of much needed disease-modifying therapies for neurodegenerative diseases such as ALS and Huntington's disease. For more information, see vectorytx.com.
Contacts
EQT Press Office, press@eqtpartners.com
Prof. Philip Scheltens, Partner and Head of the LSP Dementia Fund, Philip.scheltens@eqtpartners.com