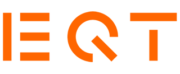 EQT VIII and Santo Holdings to acquire EQT VI and its co-investors' stakes in WS Audiology, the number one global pure play producer of hearing aids
WS Audiology is supported by strong, underlying macro trends, such as a growing aging population, urban noise pollution, and increased penetration and growing demand for hearing aids in developing countries
The investment by EQT Private Equity illustrates the long-term commitment and support for WS Audiology's mission of helping people regain or improve their hear
EQT is pleased to announce that the EQT VIII fund ("EQT VIII" or "EQT Private Equity") and Santo Holdings ("Santo"), together with co-investors,have agreed to acquire the EQT VI fundand its co-investors' stakes in WS Audiology ("the Company"). Following the closing of the transaction, EQT VII, EQT VIII, Santo Holdings, the Tøpholm and Westermann families, and a group of minority co-investors, will own WS Audiology.
Headquartered in Lynge, Denmark, WS Audiology is the number one global pure play producer of hearing aids and accessories in terms of volumes with more than 170 years of combined experience and a proven track record as an industry innovator.
WS Audiology was created in February 2019 through the merger of Sivantos, acquired by EQT VI in 2014 and previously named Siemens Audiology Solutions, and Widex, at the time owned by the Tøpholm and Westermann families. As part of the merger EQT VII and EQT VIII jointly invested in the combined company alongside EQT VI, Santo, the Tøpholm and Westermann families, and other minority shareholders. Today, WS Audiology has revenues of more than EUR 2.0 billion, over 11,000 employees and one of the strongest R&D teams in the industry.
WS Audiology operates in a highly attractive market characterized by healthy, non-cyclical growth and broadened addressable customer groups. The Company is supported by underlying trends, such as an overall aging population, urban noise pollution resulting in higher numbers of hearing-impaired people, an increasing penetration of hearing aids users among the hearing impaired thanks to improved technology and social acceptance, and a growing demand for hearing aids in developing countries.
Since acquisition, WS Audiology's EBITDA has increased more than 20 percent. EQT and the owner families have supported the Company's efforts to invest significantly in R&D to entrench as the industry innovator, benefitting from a unique digital ecosystem. WS Audiology is the leader in remote fitting of hearing aid equipment through its subsidiary hear.com, and COVID-19 has accelerated tele-audiology and remote fitting trends.
Kasper Knokgaard, Partner within EQT Private Equity Advisory Team, "Every year, WS Audiology helps millions of people around the world to regain or improve their hearing. The Company's hearing aids not only improve quality of life but they also offer the possibility to change people's economic opportunities to the better in less developed countries. EQT Private Equity is therefore proud to renew its long-term support for WS Audiology alongside its other co-investors."
The transaction is subject to customary conditions and approvals and it closed in December 2021.
With this transaction, EQT VIII is expected to be 80-85 percent invested (including closed and/or signed investments, announced public offers, if applicable, and less any expected syndication).
Contact
EQT Press Office, press@eqtpartners.com, +46 8 506 55 334
About
About EQT
EQT is a purpose-driven global investment organization with more than EUR 70 billion in assets under management across 27 active funds. EQT funds have portfolio companies in Europe, Asia-Pacific and the Americas with total sales of approximately EUR 29 billion and more than 175,000 employees. EQT works with portfolio companies to achieve sustainable growth, operational excellence and market leadership.
More info: www.eqtgroup.com
Follow EQT on LinkedIn, Twitter, YouTube and Instagram
About WS Audiology
Formed in 2019, through the merger of Sivantos and Widex, WS Audiology combines over 140 years' experience in pioneering the use of technology to help people with hearing loss hear the sounds that make life wonderful. With truly differentiated brands like Widex, Signia, Rexton, Audio Service and Vibe, and with diverse assets across wholesale, retail, online, managed care and diagnostic solutions, we are active in over 125 markets. As a global leader, our ambition is to unlock human potential by making wonderful sound part of everyone's life.
More info: www.wsa.com