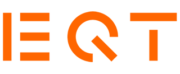 EQT Private Equity, together with its co-shareholders, to sell BBS Automation to MDAX-listed Dürr Group
Under EQT's ownership, BBS has transformed from a founder-led organization to a global leader in end-to-end factory automation solutions with full digital capabilities
Since EQT entered in 2018, the Company has more than doubled its revenues, significantly expanded its global site footprint, and complemented organic growth with four add-on acquisitions
EQT is pleased to announce that the EQT Mid Market Europe and EQT Mid Market Asia III funds (together "EQT Private Equity" or "EQT"), together with its co-shareholders, have agreed to sell BBS Automation ("BBS" or the "Company") to MDAX-listed Dürr Group.
Headquartered in Munich, Germany, BBS Automation helps companies automate their production processes and reduce energy consumption, waste and downtime, allowing customers to meet rapidly growing cost and sustainability demands. It plays a pivotal role in the Industry 4.0 revolution by developing and manufacturing automated, smart factory solutions. The Company's tailor-made assembly and testing applications are used by customers in a wide range of industries, including (e)Mobility, Life Sciences, and Consumer Electronics, amongst others.
EQT Private Equity partnered with Josef Wildgruber in May 2018 and acquired a majority stake in BBS with a joint vision to build a leading global platform for factory automation. During EQT's ownership, BBS has more than doubled its sales to over EUR 300 million today (2023 estimate). At the same time, BBS has made substantial investments in its global footprint, doubling its network of sites from 7 to 14 and growing its number of employees from around 550 to around 1,200.
Organic growth was complemented by four strategic add-on acquisitions including ANT Solutions, a Polish provider of digital factory solutions, TEAM, an Italian specialist for winding technology, and ReaLead, a Chinese automation solutions provider. Last year, BBS significantly strengthened its MedTech and Life Sciences capabilities with the acquisition of Italy-based Kahle Automation.
As part of Dürr Group, BBS will continue its growth journey under the leadership of Josef Wildgruber. The combined Group will be one of the leading assembly and automation players globally with a highly complementary solution portfolio and substantial synergies with Dürr's automation business, in particular Teamtechnik, which Dürr acquired in 2021.
Andreas Aschenbrenner, Partner within EQT Private Equity's Advisory Team, said, "We could not have imagined a better home for BBS than Dürr Group and a more compelling industrial logic. By combining the Dürr automation business with BBS' global automation platform, we are creating a global leader in the field. BBS is a showcase of EQT's philosophy of investing at the nexus of digitization and sustainability, creating value for our investors, the company and its employees and society at large."
Robert Latz, Managing Director within EQT Private Equity's Advisory Team, adds, "We are very proud of what we have achieved together with the BBS team over the past years. EQT has a long-standing track record of partnering with founders to help them scale and professionalize their businesses. BBS is a showcase of how we can help companies reach their full potential. We have transformed BBS to a global leader in industrial automation by expanding its solutions portfolio, end markets, and geographic footprint."
Josef Wildgruber, CEO and Founder of BBS Automation, said "This is a momentous day in the history of BBS. We are very excited to become part of the Dürr family and continue our growth journey together, leveraging our combined German heritage, reputation and expertise. We are very grateful for EQT's strong support over the years, which enabled us to turn BBS into the global platform it is today with a market-leading footprint across all continents. I very much look forward to working with Jochen Weyrauch and his team in building the future of automation."
The transaction is subject to regulatory approval. Closing of the transaction is expected in the fall of 2023.
Contact
EQT Press Office, press@eqtpartners.com, +46 8 506 55 334
About EQT
EQT is a purpose-driven global investment organization with EUR 119 billion in assets under management within two business segments – Private Capital and Real Assets. EQT owns portfolio companies and assets in Europe, Asia-Pacific and the Americas and supports them in achieving sustainable growth, operational excellence and market leadership.
More info: www.eqtgroup.com
Follow EQT on LinkedIn, Twitter, YouTube and Instagram
About BBS Automation
Headquartered in Munich, Germany, BBS Automation develops flexible and high-quality automation solutions for complex manufacturing and testing processes. With state-of-the-art production sites in Germany, Italy, Poland, Slovakia, India, China, Malaysia, Mexico and the US, BBS Automation supports a diverse network of blue-chip customers on a global scale. BBS has around 1,200 employees across 14 locations in Europe, Asia, and North America.
More info: www.bbsautomation.com
About Dürr Group
The Dürr Group is one of the world's leading mechanical and plant engineering firms with extensive expertise in automation, digitalization and energy efficiency. Its products, systems and services enable highly efficient and sustainable manufacturing processes in different industries. The Dürr Group primarily supplies the automotive industry, producers of furniture and timber houses as well as the chemical, pharmaceutical, medical devices and electrical engineering sectors. The company has about 18,500 employees and 123 business locations in 32 countries.
More info: www.durr.com