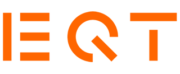 EQT Private Equity to sell Schülke to the ATHOS Consortium, having acquired the Company in a carve-out from Air Liquide in July 2020. The Company has delivered double digit annual revenue growth and almost doubled EBITDA in its core healthcare business over this time
Under EQT Private Equity's ownership, Schülke has been repositioned to focus entirely on the healthcare and life science market, while expanding into new geographies and sales channels through five add-on acquisitions
The Company has also established itself as a sustainability leader, for example by launching a pioneering green hospital-grade product line, transitioning to almost 100% green electricity, and signing up to the Science Based Targets initiative
EQT is pleased to announce that the EQT VIII fund ("EQT Private Equity") has agreed to sell Schülke (the "Company"), a leading provider of infection prevention and treatment solutions for the healthcare industry, to a consortium led by ATHOS, a Munich-based single family office, along with other co-investors such as Bitburger Holding (the "ATHOS Consortium").
Schülke is a key partner to the healthcare industry with an almost 135-year heritage of developing holistic and mission-critical infection prevention and treatment solutions. It supplies hospitals and other healthcare institutions with high quality disinfectants and antisepsis products. It also sells to the pharmacy and direct patient care channels, as well as the global life science industry. Schülke is headquartered in Norderstedt, Germany, employs approximately 1,200 people, and generates sales in more than 80 countries with market leading positions in Central and Eastern Europe, Australia and Brazil.
EQT Private Equity acquired Schülke in July 2020 with a vision to focus the business portfolio, accelerate growth in core markets, invest in sustainability and innovation, and expand its geographical footprint. Together with the Schülke management team, EQT Private Equity has delivered on this vision. Schülke repositioned to focus entirely on the healthcare and life science market, which included the sale of the Personal Care business and the discontinuation of other non-healthcare related operations. It also expanded its geographical footprint to Northern and Southern Europe and established a direct patient care channel through acquisitions, while investing in innovation including next generation products. As a result, during EQT Private Equity's ownership Schülke has delivered double digit annual revenue growth and almost doubled EBITDA in its core healthcare business.
Central to EQT Private Equity and Schülke's partnership has been the delivery of a customer centric sustainability strategy. Through a strategic approach to sustainability, the Company established a pioneering green hospital-grade product line, transitioned to almost 100% green electricity, and signed up to the Science Based Targets initiative, with the target to reduce greenhouse gas emissions by up to 40% by 2030. Through this transformation, Schülke has positioned itself as a key partner to its healthcare and life sciences clients in their efforts to make the industry more sustainable.
Matthias Wittkowski, Partner within EQT Private Equity's Advisory Team, said: "We were excited about Schülke's purpose and mission critical role in the healthcare industry when we acquired the business, and are even more so today. In close partnership with the management team, we have transformed Schülke from a corporate subsidiary to a high-performing, stand-alone healthcare company. We are proud to have supported the Company in becoming a sustainability leader that today fully lives up to its mission of "protecting lives worldwide". This again showcases EQT Private Equity's ability to carve out high-potential companies, drive transformation and position them for long-term success. We believe that the ATHOS Consortium is a fantastic partner for Schülke as it takes the next step on its journey."
Stefan Kukacka, CEO of Schülke, said: "It has been a pleasure working with EQT Private Equity over the past years. Together we have strategically re-positioned the business, driven organic growth, and pursued an active M&A agenda with five add-on acquisitions. Perhaps most importantly, we delivered on a sustainability transformation strategy to ensure that we live up to our mission and are set up for sustainable growth. We are grateful for the partnership and are now looking forward to building on this momentum under the ownership of the ATHOS Consortium."
The transaction is subject to customary regulatory approvals. It is expected to close in Q4 2023.
EQT Private Equity was advised by Bank of America, Freshfields Bruckhaus Deringer, Deloitte and Bain & Company.
Contact
EQT Press Office, press@eqtpartners.com, +46 8 506 55 334