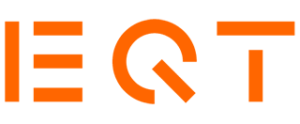 The EQT Real Estate I fund sign lease agreements with two existing tenants in Cologne. The lease represents around 25,000 sqm across three buildings. In the context of this lease, the concerned buildings are to undergo substantial modernization to bring them to a standard in line with today's and future demands of occupiers.
Both tenants currently occupy space in the TechnologiePark of which they will re-lease 100% and expand into additional vacant space across the park. The EQT Real Estate team continue to work on improving the overall park to create a desirable and sought after office location within western Cologne.
Frank Forster, Director at EQT Partners and advisor to the fund, said: We're thrilled that we could reach an agreement with one of our key tenants, whose name is closely connected with the city of Cologne to not only extend its presence in the park for the long term, but also to meaningfully enlarge it.
EQT Real Estate I have engaged Rhein Real Immobilien GmbH as their landlord representative and CTP Asset Management Services GmbH for the property management to help manage the office park.
Contacts
Frank Forster, Director at EQT Partners, Investment Advisor to EQT Real Estate I, +44 20 8432 5404
Robert Rackind, Partner and Head of EQT Real Estate at EQT Partners and Investment Advisor to EQT Real Estate I, +44 207 430 5555
EQT Press Office, +46 8 506 553 34
About EQT
EQT is a leading alternative investments firm with approximately EUR 50 billion in raised capital across 27 funds. EQT funds have portfolio companies in Europe, Asia and the US with total sales of more than EUR 19 billion and approximately 110,000 employees. EQT works with portfolio companies to achieve sustainable growth, operational excellence and market leadership.
More info: www.eqtpartners.com
About EQT Real Estate I
EQT Real Estate I will seek to make direct and indirect controlling investments in real estate assets, portfolios and operating companies that offer significant potential for value creation through repositioning, redevelopment, refurbishment and active management. The investments will typically range between EUR 50 million and EUR 200 million. The fund is advised by an experienced team from EQT Partners, with extensive knowledge of property investment, development and intensive "hands-on" asset management, and with access to the full EQT network, including 10 European offices and more than 250 industrial advisors.