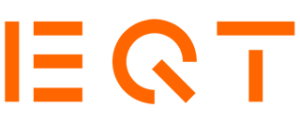 Today, EQT is proud to announce that the EQT Foundation has decided to support its first initiative in response to COVID-19. A donation of EUR 1 million has been made to the COVID-19 Therapeutics Accelerator (launched by the Bill & Melinda Gates Foundation, Wellcome Trust and Mastercard). The initiative is designed to help accelerate the global response to the pandemic by identifying, assessing, developing and scaling up potential COVID-19 treatments. Committed to equitable access, the COVID-19 Therapeutics Accelerator provides fast and flexible funding at all stages, from discovery and development to manufacturing.
In addition, the members of EQT's management team have decided to make a EUR 1 million donation to the academic laboratories at Science for Life Laboratory and Karolinska Institute in Sweden. The donation is earmarked to further increase the capacity for testing for the COVID-19 virus, primarily within the elderly care system. The donation will be made by various members of the EQT management team as private individuals as a contribution to the caregiving of the elderly and most vulnerable in the country where EQT AB is listed.
Conni Jonsson, Founder and Chairperson at EQT, commented: "By supporting the COVID-19 Therapeutics Accelerator, the EQT Foundation becomes part of a movement of making future solutions accessible to millions of people across the globe. By supporting the Science for Life Laboratory and Karolinska Institute in Sweden in their work to accelerate access to tests, we hope to be able to provide at least some relief in this difficult situation."
Christian Sinding, CEO and Managing Partner, continued: "We are also tremendously proud to see how the whole EQT organization is mobilizing to support those in need. There are so many local initiatives, big and small, and we encourage our staff to continue supporting relief efforts for COVID-19, both by allocating time and donations, which EQT matches through local fundraising programs. The situation is tough, but it is comforting to see all the dedication, creativity and determination to help both people and societies. These actions further illustrate the EQT mindset of making a positive impact with everything we do."
The EQT Foundation was founded in June 2019 by a core group of Partners at EQT with the purpose of hosting and driving EQT's global philanthropic activity, as part of the firm's efforts to have a positive impact with everything it does. The contribution is aligned with the EQT Foundation's strategy; to leverage partnerships and support innovative philanthropy that promote a more inclusive tomorrow.