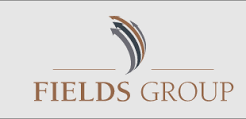 November 2017 – FIELDS Group, a renowned industrial holding with offices in Amsterdam and Munich, acquires a majority stake in FMTC. FIELDS Group will support the management of the fast growing safety training provider in its further expansion. FMTC is one of the leading safety training providers in the Netherlands for offshore, maritime, wind and industry. With locations in Schiphol, IJmuiden and Dordrecht, the company can serve its client base optimally. Approximately 70 skilled trainers provide the highest quality of safety training according to the highest international standards. Together with founder Rob Bruinsma and the management team of FMTC, FIELDS Group will further build on the strong foundation that has been built in recent years.
Rob Bruinsma, managing director of FMTC, explains: "With FIELDS Group we have found a partner with relevant experience in further professionalizing our organization and prepare for further growth in the Netherlands as well as abroad. Our current setup with three locations in the Netherlands enable us to service our European client base. Coming years we will look for opportunities to expand our highly flexible, customer focused model into other countries."
René van der Velden, CEO of FIELDS Group: "FMTC has managed to disrupt the Dutch market for safety training for offshore, marine, wind and industry by offering a highly flexible model, the highest possible quality on an exciting location, that offers a unique experience for trainees. FMTC has proven to be very successful and we are very excited to be able to partner with Rob and his team to further role out this concept internationally. We have identified various opportunities and FIELDS will support FMTC with follow-on investments if needed."
About FMTC
FMTC, with training locations in Schiphol, Dordrecht and IJmuiden, is a provider of safety training for offshore, maritime, wind and industry. FMTC is fully certified by all relevant parties such as OPITO, NOGEPA, GWO and STCW.
www.fmtc.nl
About FIELDS Group
FIELDS Group is a renowned industrial holding with offices in Amsterdam and Munich. With its in-house operational taskforce FIELDS Group is directly involved with the development of the group companies. FIELDS Group invests in industrial companies with its headquarters in the Netherlands or Germany.
www.fields.nl
Contact for press:
Rob Bruinsma, FMTC: +316 5029 6819, rob@fmtc.nl
René van der Velden, FIELDS Group: +316 5343 5712, r.vandervelden@fields.nl