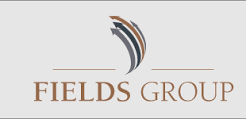 On 31st of January Benelux investor Smile Invest has acquired a majority stake in FMTC safety. FMTC safety is a market leading player in the field of certified safety training for professionals in the (off-/onshore) wind, oil & gas and maritime sectors. Smile Invest, together with management, acquires the shares from investor FIELDS Group and founder Rob Bruinsma.
FMTC safety, founded in 2014, provides certified safety training for professionals in the (off-/onshore) wind, oil & gas and maritime markets. FMTC safety has obtained a market leading position in the Netherlands and has – since opening its first location abroad in 2019 – obtained an ever more important role in the worldwide market. FMTC safety has, next to its 6 locations where training is provided, a strong digital platform and e-learning environment. FMTC safety is situated on a unique location next to Schiphol Amsterdam, with locations in the Netherlands, France, Saudi-Arabia and the United States. Together with management, Smile Invest acquires the shares from founder Rob Bruinsma and FIELDS Group, who have supported the business since 2017 in further expanding the business. The current management will stay in place and also Rob Bruinsma will remain involved with FMTC Safety.
Michel Hogervorst (CEO), who is leading the business since 2020 and has played an important role in the internationalisation and professionalisation of the business, will remain active in his current role and will co-invest alongside Smile Invest: "Smile Invest joining FMTC safety marks the start of the next growth phase of the business. Smile Invest brings an abundance of experience in the field of international expansion. Together with the management team, Rob Bruinsma and FIELDS Group we have expanded the business from a local player into a worldwide renowned player in the field of safety training. In this next phase, where quality will remain paramount while we will further expand the business, we believe that Smile Invest with its broad international network and entrepreneurial approach will be of great value for FMTC safety."
Ivo Vincente and Ad Notenboom, (Managing) Partners at Smile Invest, add: "We are impressed with the professionalism and quality of the organisation in combination with the international position that FMTC safety has obtained in this relatively short period of time. We strongly believe in the further international growth ambitions through which FMTC safety can further expand its market share through organic and inorganic growth. The entrepreneurial character, combined with its strong growth ambitions, exposure to the durable wind sector and the ever increasing focus of the business on the digital environment fit perfectly within our investment focus. We look forward to support FMTC safety in this next phase of growth.
Joris van Gils, Partner at FIELDS Group: "With great pleasure we have teamed up with FMTC safety, Rob Bruinsma, Michel Hogervorst and the entire team to further professionalize the business and internationalize FMTC safety. Together we managed to triple the business in size and develop the company from one training location to a worldwide provider of safety training with 6 locations without loosing its DNA based on entrepreneurship, flexibility and quality. We wish FMTC safety, the entire team and Smile Invest the best in the further development of the business."
About Smile Invest:
Smile Invest (Smart Money for Innovation Leaders) is a European evergreen investor with €350 million capital under management, backed by 40 entrepreneurial families with a long term focus on innovative and growing companies. Smile Invest focuses on companies around three investment themes: digitalisation, healthcare & well-being and sustainability and currently has a portfolio of 15 companies. From its offices in The Hague and Leuven the team supports ambitious entrepreneurs and managers in realising their growth plans.
Contact Smile Invest:
Ivo Vincente, Managing Partner • ivo.vincente@smile-invest.com ) +31 622 91 92 32
Ad Notenboom, Partner • ad.notenboom@smile-invest.com ) +31 6 54 28 60 98
About FIELDS Group:
FIELDS Group is an entrepreneurial hands-on investor focused on developing companies with potential. FIELDS Group invests in companies with headquarters in Benelux and the DACH region and realizes true transformations with its team.  www.fields.nl
Contact FIELDS Group:
Joris van Gils, Partner • j.vangils@fields.nl ) +31 641 31 33 39