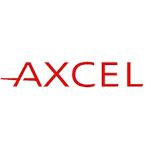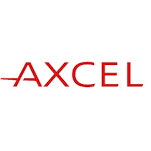 Frontmatec has entered into an agreement to acquire Jining Xinglong Food Machinery Manufacturing Co., Ltd. ("Xinglong"), a leading supplier of equipment to the red meat industry in China. The transaction will provide Frontmatec with market access in China and in addition a local production setup dedicated for the Chinese market. Furthermore, Xinglong will benefit from transfer of advanced technology from Frontmatec.
"We have been in close dialogue with Xinglong for nearly one year, and we are very impressed with the development of the company and the current management team. Xinglong has strong capabilities within the industry and close relationships with the largest customers in China. The acquisition enables Frontmatec to strengthen our market position and to be able to tap into the large growth potential in China."
– Henrik Andersen, CEO
Founded in 2001, Xinglong is a reputable Chinese slaughtering equipment enterprise, offering cost-effective equipment and technologies adapted to livestock and poultry slaughtering in China and other developing countries.
"I am very pleased about the partnership agreement with Frontmatec. I am confident that the envisioned combination of the technologies and know-how of the two companies will lead to a prosperous future"
– Mr. Wang, Founder of Xinglong
China is the world's single largest market accounting for approx. 50% of all pigs slaughtered globally. The market is expected to experience strong growth going forward driven by i) an increased demand for more automated and high speed solutions and ii) an increased focus on food safety.
"This is another big step forward for Frontmatec, and we are happy to welcome Xinglong into the Frontmatec family. I am convinced that both companies can benefit from each other and that the combination will result in a much stronger value proposition towards our customers, which will fuel future growth"
– Arne Vraalsen, Chairman of the board
Going forward, Xinglong will continue to serve the Chinese market from its current base in Jining under its current brand name. However, in order to accelerate the sales of more advanced solutions in China, Frontmatec will support Xinglong with relevant technology and competences.
The completion of the transaction is subject to final closing, which is expected to happen within the coming months.
About Xinglong
Xinglong is a leading supplier of equipment to the red meat industry in China. The main focus of the company is slaughtering solutions to pig and cattle in the mid/high line speed segment. Xinglong is mainly supplying Chinese customers, but also has customers outside China. The company is located in Jining (Shandong province) and currently employs 234 employees.
About Frontmatec
Frontmatec develops world-leading customized solutions for automation in the food industry, other hygiene sensitive industries and the utilities industry. We are especially renowned for our high-quality systems for the entire value chain in the meat industry – from hygiene systems to control systems, from carcass grading to slaughter lines, from cutting and deboning lines to logistics and packaging. Frontmatec employs more than 1000 employees in 10 countries with a turnover of +200M EUR.
For additional information please contact CEO Henrik Andersen (+45 29 60 69 55) or COO Kristian Madsen (+45 60 20 01 22).