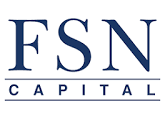 FSN Capital III has sold its holding of 9,281,788 shares (corresponding to 26.15% of the total shares) in Green Landscaping Holding AB ("Green" or the "Company") through a block sale to Byggmästare Anders J Ahlström Fastighets AB and the Salén family. The sale was made at a price of SEK 21.25 per share, a total of approximately SEK 197 million. Following the sale, FSN Capital III no longer holds any shares in Green, a company it formed in 2009 together with a group of entrepreneurs.
Green was listed on NASDAQ First North on 26 March 2018. Following on from the IPO, there has been significant interest in Green from the market. In particular, Byggmästare Anders J Ahlström Fastighets AB and the Salén family have recently expressed the desire to acquire FSN Capital III's remaining ownership. Given the long term supportive nature of these investors, that they are buying the shares above the IPO price, that they will enter into a customary lock up agreement for the remaining part of FSN Capital III's lock up period, and FSN Capital III's existing long term ownership of Green Landscaping, Pareto Securities considers it is in the best interests to allow this sale before the end of FSN Capital III's original lock-up period.
Andreas Bruzelius, Principal at FSN Capital Partners (investment advisor to FSN Capital III) says: "The transaction concludes a journey initiated 10 years ago when we first met Green's original founders. Our shared vision was to create a leading landscaping company with SEK 1bn in sales – an objective achieved in 2017 under the capable stewardship of Green's management team. Having reached our targets, we are pleased to hand over to a group of highly active and professional owners to fulfil Green's high ambitions for the future."
About Green
Green Landscaping is a leading supplier of services within the Swedish market for maintenance of outdoor environments. The main business comprises a complete offering of maintenance services such as grounds maintenance, landscaping, sports grounds maintenance, as well as arborist services. Green Landscaping is present in the middle and south of Sweden, focusing on the metropolitan areas.
The Company began its operations in the spring of 2009 through a consolidation of four companies, which together formed the new group Green Landscaping. Since then, the Company has conducted seven more acquisitions and achieved total revenues of SEK 1,016 million in 2017, including full-year revenues from companies acquired in 2017. In 2015, Johan Nordström started working as CEO of Green Landscaping. Since then, the Company has established a platform for profitable growth through the implementation of multiple operational efficiency improvements and efficient steering processes. These have also contributed to an increase in the Company's adjusted EBITDA margin from 4.2 percent in 2014 to 9.4 percent in 2017, including full-year earnings from companies acquired in 2017. The Company intends to grow through both organic growth and acquisitions, and has established a structured acquisition strategy for the future.