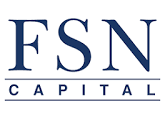 FSN Capital V ("FSN Capital") has agreed with the owners of Office-IT Partner ("OITP"), Zetup and Dicom to form a new challenger within the Swedish IT services market. FSN Capital V will become a majority owner of the new group, which aims to become a Nordic market leader within IT infrastructure, cloud services and process digitalization. Focusing on medium-sized organizations, OITP, Zetup and Dicom provide managed IT and outsourcing services to customers across all industries including workspace IT, infrastructure and application management as well as digitalization services.
The new group will have more than 500 employees with an annual turnover of SEK 1 billion, serving its customers from 33 offices across Sweden. FSN Capital will support the continued development of the group while strengthening its platform, accelerating knowledge sharing and developing the group's service offering within IT and digitalization services both organically and via acquisitions. The group entities will maintain their strong focus on customer partnerships and business improvements.
Lotta Widorson Lassfolk, CEO of Office IT-Partner, will assume to role as the group's interim CEO. Widorson-Lassfolk comments: "We are excited about forming this group and welcoming FSN Capital as our new growth partner. We are entering the next stage of growth in the Swedish IT services market and our partnership with FSN Capital will enable us to continue to develop our platform and service offering as well as attract new talents to the group. We will continue to work on our customer centric offering providing our customers with high quality, efficient and innovative solutions while integrating new services into our offer to become a true digitalization partner to our customers."
Claes Willén, CEO of Dicom, adds: "Dicom, OITP, and Zetup share the same commitment of delivering superior value to our customers with highest customer satisfaction. We complement each other well when it comes to skillset and customer mix. We are very much looking forward to growing together as a group and building a leading Nordic managed IT services group."
Mats Franzén, CEO of Zetup, says: "Zetup has since its inception focused on delivering superior value to our customers driving continued business improvements. We are excited to have found a group of companies that shares the same values and can help us to expand our offer and customer base. We are very happy about the new partnership and are confident that it will allow us to deliver even better services to our customers going forward."
"We have followed the IT infrastructure services market for some time and see a great opportunity to establish a leading group at the forefront of digitalizing mid-size companies across the Nordics. Against this backdrop, Office IT-Partner, Zetup and Dicom represent an optimal platform due to their strong customer focus, well-oiled delivery model and shared vision for the future. We are thrilled to partner with management, founders and employees in building a new innovative force within IT" says Andreas Bruzelius, Principal at FSN Capital Partners AB, acting as investment adviser to FSN Capital V.
FSN Capital V was advised by UB Capital, The Boston Consulting Group, Baker McKenzie and PWC.