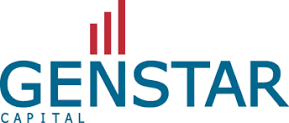 Record Bookings, Nine Acquisitions, and Established European Presence Over Two-Year Investment Positions Accruent as Leading Global Facilities Management Platform
---
SAN FRANCISCO, July 31, 2018 – Genstar Capital, a leading private equity firm focused on investments in targeted segments of the software, industrial technology, healthcare, and financial services industries, today announced the signing of a definitive agreement to sell Accruent, the world's leading provider of physical resource management solutions, to Fortive Corporation ("Fortive") (NYSE: FTV) for $2.0 billion.
Accruent is a global software company that helps organizations achieve superior performance by transforming how they manage their physical resources.  Accruent employs over 1,100 employees and its solutions are used by more than 10,000 global customers across a wide range of industries.  It has experienced strong international revenue growth with 20 percent of Accruent's revenue coming from global markets, fueled by a strong business partner network spanning more than 150 countries.
"We are proud of the platform that Accruent built to unlock the market potential of Facilities Management software.  Genstar is pleased to have guided the company through strong growth and we are excited to see the continued success of Accruent as part of Fortive," said Eli Weiss, Managing Director of Genstar.  "This transaction continues what is a very active year for Genstar as we continue to invest in compelling new platform companies and realize exceptional value from our investments."
John Borgerding, Chief Executive Officer of Accruent, said, "We couldn't be more excited to be a part of Fortive for the next chapter of Accruent's growth.  We appreciate Genstar's outstanding partnership.  Genstar has been deeply involved in defining our strategy, driving organic growth, and creating value for employees, customers, and shareholders.  Under Genstar's watch, the company has doubled in revenue, acquired nine companies, and rapidly expanded international growth."
Accruent was founded in 1995 by founder and chairman, Mark Friedman.  Friedman established the company's strategy to address the second largest expense for all organizations – namely, real estate, facilities and physical assets.  Globally, organizations spend trillions of dollars on these assets, and the breadth and complexity of managing them requires software like Accruent's to reduce mistakes and inefficiencies.  The total addressable market for these solutions has grown in excess of $7 billion.  "I am proud to have been a part of Accruent's growth and helping customers solve mission critical problems," added founder Mark Friedman.
Lazard served as financial advisor and Irell & Manella as lead legal counsel to Accruent.
About Genstar Capital
Genstar Capital (www.gencap.com) is a leading private equity firm that has been actively investing in high quality companies for 30 years.  Based in San Francisco, Genstar works in partnership with its management teams and its network of strategic advisors to transform its portfolio companies into industry-leading businesses. Genstar currently has approximately $10 billion of assets under management and targets investments focused on targeted segments of the software, industrial technology, healthcare, and financial services industries.
###
Contact: Chris Tofalli
Chris Tofalli Public Relations
914-834-4334