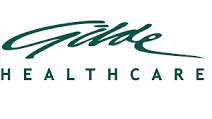 Utrecht, The Netherlands – Gilde Healthcare today announces the acquisition of Performation, market leader in business intelligence for healthcare in the Netherlands. The investment of Gilde Healthcare will facilitate the expansion of the company's service offering to improve operational, tactical and strategic control of healthcare clients.
Healthcare business intelligence is growing fast
Business intelligence is an essential tool in modern hospital management. Reports on quality, costs and operations provide vital input to managers taking decisions. The demand for business intelligence in the healthcare sector is forecast to grow by 10-15% annually. "Better insights on the effectiveness of the care delivered not only enables increasing quality of care, but also has the potential to decrease its costs," comments Hugo de Bruin, partner with Gilde Healthcare.
Broadening service offering
Performation has grown rapidly over the last years. "The investment by Gilde Healthcare enables us to introduce new services to manage and control the quality of healthcare companies. We will continue to develop new products in house, such as our successful Notiz product for DRG registration assurance. In addition, we will consider acquiring companies with strong existing service offerings to add to our platform," says Steven Lugard, CEO of Performation. "The recent acquisition of revenue forecasting provider Datinzo is an example of this. It strengthens our position as a full range business intelligence supplier for the healthcare sector."
Improving healthcare delivery
The investment in Performation fits well with the profile of Gilde Healthcare as a specialist investor. De Bruin: "We are constantly looking for companies that positively contribute to the quality of healthcare delivery. Performation's partnership with IKNL is a good example of this value add. Performation supports the Dutch cancer research foundation in reporting treatment outcomes. With this information, cancer care in the Netherlands is constantly improved. Demand for healthcare information is growing, not only with healthcare managers, but also among patients and doctors. Performation is a leading expert in extracting this data and transforming it into the desired information."
About Performation
Performation Healthcare Intelligence is a provider of healthcare specific business intelligence solutions to monitor costs, processes and quality. The company supports clients in taking well-informed decisions that contribute to the delivery of high quality and effective care. With over a hundred enthusiastic consultants and business intelligence experts, Performation is a leading player in the Dutch market.
About Gilde Healthcare
Gilde Healthcare is a specialized European healthcare investor managing two business lines: a venture & growth capital fund and a lower mid-market buy-out fund. Gilde Healthcare's venture & growth capital fund invests in medtech, diagnostics, digital health and therapeutics. The portfolio companies are based in Europe and North America. Gilde Healthcare's lower mid-market buy-out fund invests in profitable European healthcare services companies with a focus on the Netherlands, Belgium and Germany. The portfolio consists of healthcare providers, suppliers of medical products and other service providers in the healthcare market. Since 2001 Gilde Healthcare has raised €800 million ($1 billion) for its specialized funds. For more information, visit the company's website at www.gildehealthcare.com