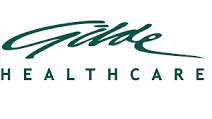 Utrecht, the Netherlands and Frankfurt am Main, Germany – Gilde Healthcare, the European specialist healthcare investor is pleased to announce the opening of its office in Frankfurt am Main, Germany.
The Frankfurt office will focus on healthcare service providers and suppliers headquartered in Germany, Austria and Switzerland (DACH). With its local presence, the Gilde Healthcare Team will provide collaborative, hands-on support to business owners and managers and help them execute their envisaged growth plans and buy & build strategies. Gilde Healthcare's buy-out franchise concentrates on lower-mid-market companies which generate EBITDA between €2-15 million and are valued at Enterprise Values of up to €150 million. The equity ticket in a single transaction will amount up to €50 million.
Expansion into the DACH region is a logical step for Gilde Healthcare as it represents Europe's largest healthcare market with an annual spend of more than €450 billion, a stable regulatory environment and well-funded insurance systems. The significant size of the healthcare industry allows Gilde Healthcare to invest in more than 40 sub-segments including care provider, pharma outsourcing service provider, medical products & equipment supplier, laboratories, medical IT companies etc. Gilde Healthcare is already active in the DACH region with its investment in RAD-X, an outpatient radiology chain. It invested in RAD-X in 2016 to consolidate the German, Swiss and French radiology market via a buy & build strategy.
The Frankfurt office will be headed by Dr Fabian Braemisch who joined Gilde Healthcare as a Partner of the healthcare buy-out team. He will be responsible for sourcing new DACH investments and work closely with management teams to support the portfolio companies' growth plans and contribute specialist expertise through its operational partners and industry advisors. The German team will be complemented by additional investment professionals in the next 12 months.
Dr Braemisch is a German citizen and joined Gilde Healthcare from Bridgepoint, a pan-European Private Equity house, where he invested in larger-mid-market companies with a focus on Healthcare and Manufacturing & Industrials across Europe. Prior to that, Dr Braemisch worked in the Investment Banking Division of Goldman Sachs in both London and Frankfurt.
Jasper van Gorp, Managing Partner, comments:
"We believe that Gilde Healthcare can create significant value add not only for our investors but also for healthcare industry participants by combining our sector focus with local presence. The opening of a German office shall further strengthen our relationships with entrepreneurs, management teams and advisors to continue our successful buy-out strategy and help healthcare companies to provide 'better care at lower cost' across Europe."
Fabian Braemisch, Partner and Head of Germany, comments:
"I am highly excited to join Gilde Healthcare and lead the German team's investment efforts in the DACH market. There is a large pool of high-quality healthcare businesses with significant growth and consolidation opportunities and we are looking forward to working together with motivated Management teams to kick-start their companies' next phase of growth."
Background Information on Gilde Healthcare
Gilde Healthcare is a specialized European healthcare investor managing two business lines: lower mid-market buy-out funds and venture & growth capital funds. The Gilde Healthcare buy-out funds invest in profitable European healthcare services companies, e.g., healthcare providers, service providers and various suppliers in Europe with a focus on the Benelux and DACH regions. The venture & growth capital funds invest in medtech, digital health and therapeutics in Europe and North America. Since 2001 Gilde Healthcare has raised €800 million ($1 billion) for its specialized funds.
Contact Germany
Bockenheimer Landstrasse 2-4 | Opernturm
60306 Frankfurt am Main | Germany
Phone: +49 69 667 748 040
braemisch@gildehealthcare.com
Contact Netherlands
Newtonlaan 91 | PO Box 85067
3508 AB Utrecht | The Netherlands
Phone: +31 30 219 25 65